Gender
The intersection of gender and study abroad
Overview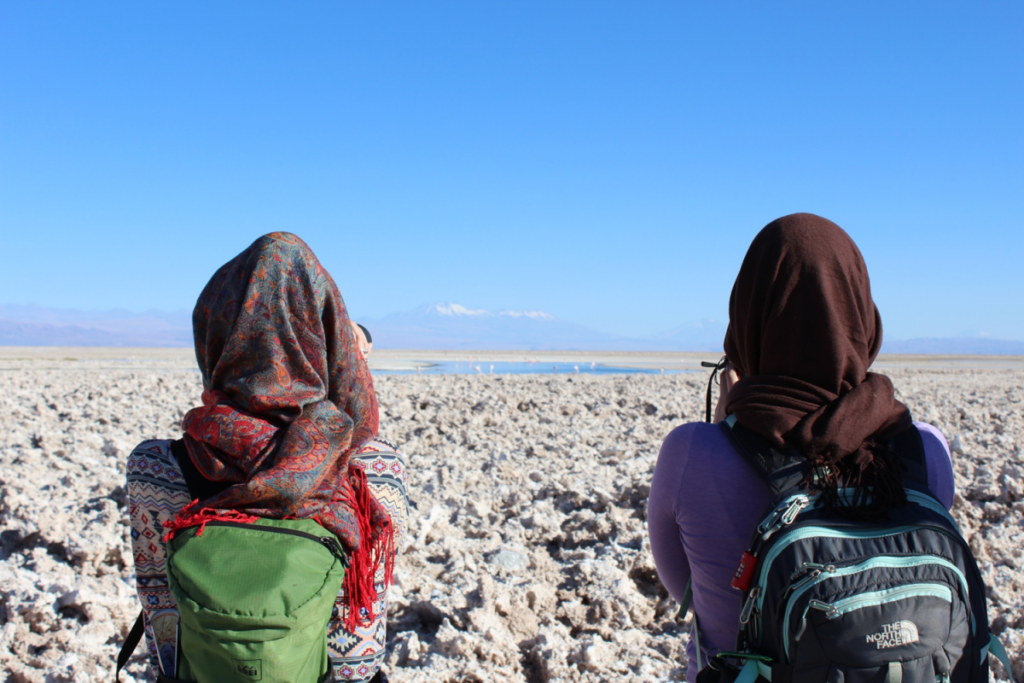 Gender roles and perceptions can vary tremendously around the world. In some host countries or regions, expressions of gender will be familiar to you, while in others they may be vastly different. As you prepare to travel abroad, it will be important to reflect on how you express your gender through clothing, language, customs and personal traditions and research the community and region of the world you are entering. We all express gender in our own way and the suggestions and safety tips below can help you think about the intersections of gender and study abroad.
Gender: Travel Safety Tips and Suggestions for Study Abroad
Explore the culture and become familiar with dress, expectations, language and customs.
Undertand that what may be acceptable in your community or region of the United States may not be acceptable in your host country or region of the world you are traveling.
Identify safe resources and people that you can talk to if you have questions.
Connect with local women to learn about gender expression, roles and cultural norms.
Research gender relations such as friendships and intimate relationships in your host country. Is it common for men and women to have platonic relationships, in addition to romantic ones? Are there laws in place preventing certain interactions between same sex and heterosexual couples?
Remember that safety is important and like the United States harassment and sexual assault are issues around the world. Learn about resources at Georgetown and in your host country that may be helpful.
Familiarize yourself with Sexual Assault Response and Prevention (SARP) resources at Georgetown.
Identify resources and/or hotlines that you can access in your host country.
Think About:
What are specific gender norms in my host country, and how do they compare or differ from my community?
How do men and women publicly express gender (clothing, appearance, language, etc)? How may I have to adjust my own understandings of gender and gender expression to be culturally appropriate and respectful?
How do my personal values compare with my host country's attitudes about socially accepted gender roles?
How do heterosexual, lesbian, gay and queer identified couples display affection in public in my host community?
Before You Go:
Research what kind of rights women have in your host country or region.
Connect with previous study abroad Hoyas to talk about how they navigated/experienced gender and gender expression in their host country.
Utilize the resources like the Women's Center, CMEA, Health Education Services and the LGBTQ Resource Center in Student Affairs to discuss your study abroad plans.
Gender Resources:
---
Student Stories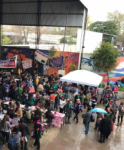 Miranda Carnes
Liberal Arts in Buenos Aires, Argentina (CIEE) (inactive program now- see Argentine Universities Program (IFSA) for a Buenos Aires program)
Catcalling and Female Resilience
"Machismo." The word rings loud in my ears as I walk down the street each day, receiving numerous catcalls. I hear catcalls of "rubia. hermosa." These catcalls are the soundtrack to my daily commute. Seemingly inconsequential words that shouldn't roll off my back so easily but, after six months, are the unfortunate background noise that I've adopted here in Buenos Aires. In fact, it seems as though every man in this city has been instructed to shout at women. This includes truck drivers, construction workers, shop owners, and taxi drivers—the list goes on.
Yet, interestingly enough, I have yet to see a woman reach out to a man in this way. Why are women singled out in such an obvious and consistent way? In Argentina, the concept of machismo, that men are aggressively dominant over women, is an active part of the culture that has defined gender stereotypes for centuries. Although catcalling occurs occasionally in D.C., its frequency and fortitude is much lower than in a country where this type of machismo prevails. As women, we are strong and resilient, but the fact of the matter remains that traveling abroad as a female results in a different experience than a man may have.