Prepare To Go
Before You Go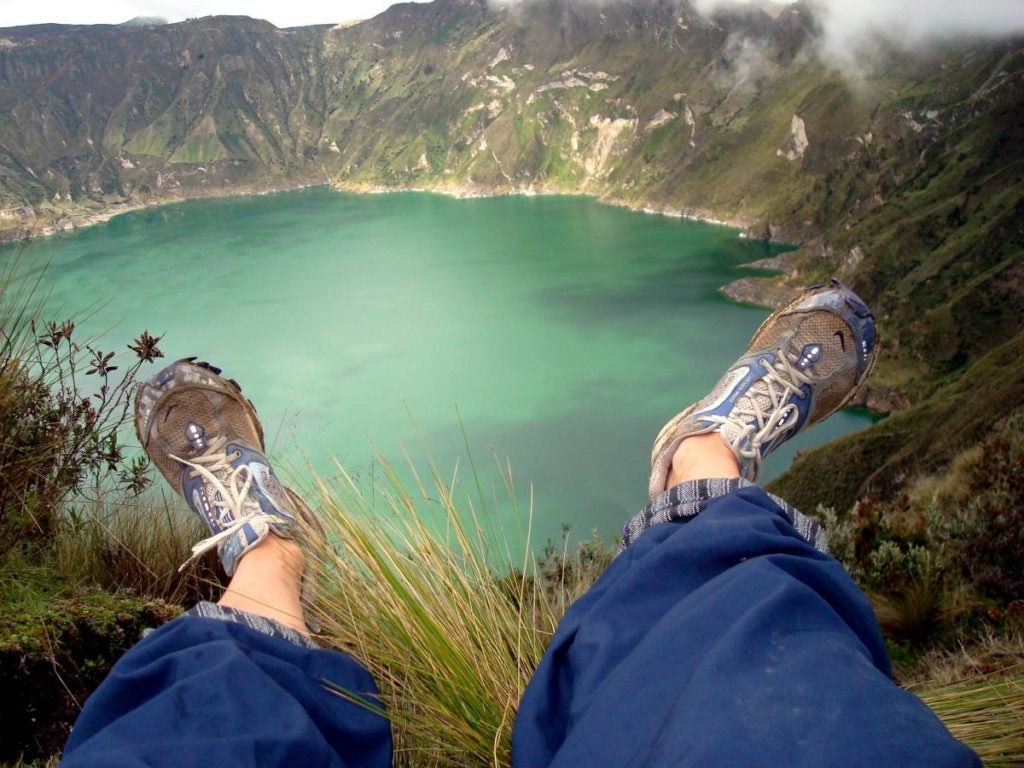 Before You Go:
Review the Study Abroad Student Handbook (new window).
Don't forget important steps such as:​​​​​

Making copies of all important documents
Getting a plug adaptor or converter that works in your host country
Planning to buy a local cell phone or purchase an internationalplan
Contacting your bank to arrange access to finances while overseas
Contacting your healthcare provider to ensure access to medications
Informing family, friends, employers, and others of your travel plans

Conduct research and learn from peers to prepare yourself for life abroad.
Ensure you can vote while abroad: review the State Department's website (new window) and submit a new Federal Post Card Application (new window)
Still have questions? Follow up with your OGE advisor, returnees, or your program.
Culture Shock
What is Culture Shock?
When entering any new culture, whether abroad or elsewhere, you will go through a process of cultural transition often called "culture shock." Culture shock is a term used to describe the anxiety produced when a person moves to a completely new environment. The "shock" part refers to the feelings that arise because of the challenges of adapting to the new culture.
When will you experience culture shock? The feeling generally sets in after the first few weeks of coming to a new place, but you may experience culture shock at different times during your study abroad experience. Keep in mind that everyone experiences culture shock differently, and there is no "right" or "wrong" experience. Additionally, although difficult at times, going through a cultural transition is a great opportunity for learning and acquiring new perspectives. Culture shock can help one develop a better understanding of oneself and stimulate personal creativity.
So what does culture shock look like? It can take many forms, but here are some examples of the ways it manifests itself in everyday life:
Sadness, loneliness, melancholy
Longing for family, homesickness
Depression, changes in temperament
Lack of confidence, feeling vulnerable or powerless
Feelings of inadequacy or insecurity
Anger, irritability, resentment, unwillingness to interact with others
Trying too hard to absorb everything in the new culture or country
Developing stereotypes about the new culture
Identifying with or idealizing the old culture, or loss of identity
Preoccupation with health; aches, pains, and allergies
Developing obsessions such as over-cleanliness
Insomnia, desire to sleep too much or too little
Feelings of being lost, exploited, or abused
How To Fight Culture Shock:
The majority of people have the ability to positively confront the challenges of a new environment. If you feel stressed or anxious, look for help! There are many resources available. Lean on your support network and ask for help from counselors, advisors, and in-country staff.
The following are suggestions for combating the stress produced by culture shock:
Be patient; adjusting is an ongoing process of adaptation, and will take time.
Practice stepping back and appreciating what you have.
Establish simple goals and evaluate your progress.
Develop a hobby.
Learn to include a regular form of physical activity in your routine. This helps combat sadness and loneliness in a constructive manner. Exercise, swim, take an aerobics class, etc.
Try relaxation and meditation; they are proven to be very positive for people who are passing through periods of stress.
Engage with the new culture. Learn the language. Volunteer in community activities that allow you to practice the language that you are learning. This will help you feel less stress about language and useful at the same time.
Learn to be constructive. If you encounter an unfavorable environment, don't put yourself in that position again. Be easy on yourself.
Don't try too hard.
Find ways to live with the things that don't satisfy you 100%.
Don't give up! Maintain confidence in yourself and keep working towards your goals.
Remember, you have all the tools you need to succeed! If you need to speak to someone immediately in case of an emergency, use the numbers listed on the Health and Safety page.