Shifting the Lens: Accessibility in the Developing World
Posted in News Story
From the start, James Sullivan's study abroad experience was far outside the norm. Scheduled to land in Florence on the evening of September 11, 2001, James' intended departure day was marked by national tragedy, a week-long flight delay, and uncertainty about living abroad as an American in the wake of 9/11.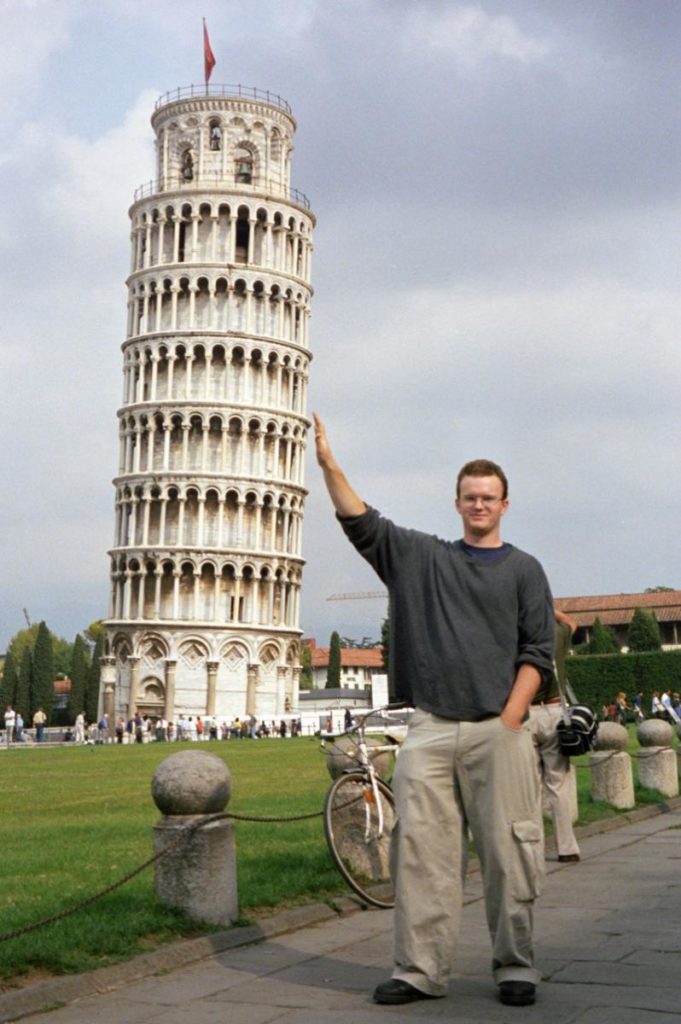 Still, James (COL, '03) left for Villa Le Balze eager to delve into Italian culture. A history major whose prior Italian knowledge was limited to pizza and grazie, James began his year at the Villa excited to learn and ready to "soak up all of the Renaissance that [he] could." Over time he found himself rapidly improving his Italian—so much so that he considered working as a tour guide in Rome after graduation. In his second semester, however, James was injured while snowboarding in the Italian Alps. The accident cut his second semester studying in Italy short and left him paralyzed from the waist down.
In spite of all of the challenges, James speaks highly of his study abroad experience today. He cites meals with professors over warm plates of pappardelle, the Florentine art scene, and (oftentimes failed) efforts to be sarcastic in Italian as hallmarks of his abroad experience. He says that "going abroad is the most important thing to do in college. Period."
Although James enjoyed the experience of living abroad, he never anticipated his career taking on an international dimension. Honing his knack for animation and editing, he worked in video production for a handful of DC-based agencies before landing a job as an Editor and Motion Graphics Artist at the World Bank. He began his position there in 2011.
Professionally, James spends the majority of his days editing videos about poverty, inequality, and individuals living at the margins of society. The Bank's emphasis on outside the box thinking, however, has allowed him to pursue another interest: documentary storytelling about people living with disabilities in countries around the world. James uses a wheelchair, making him curious about how people living with similar disabilities navigate day to day life in the developing world. "What's cool about working at the Bank is they have the potential to do so much good in so many different places. So whatever your passion is, there's a place for it." And just like that, James bought a plane ticket to Jamaica, packed up his videography gear, and began Wheeling through Kingston.
Much of the developing world lacks basic infrastructure, let alone resources that allow people with disabilities to easily live and work. The Americans with Disabilities Act (ADA) of 1990 simplifies James' everyday routine and outlines his rights as a man living with a disability; policies like this seem to be unattainable luxuries to countries struggling to provide basic resources such as food, water, and shelter to their populations. Through the power of documentary filmmaking, James aims to tell stories of people living with disabilities in these contexts. The aim of his project is twofold: to bring awareness to their experiences and to inspire international organizations like the World Bank to ameliorate their circumstances.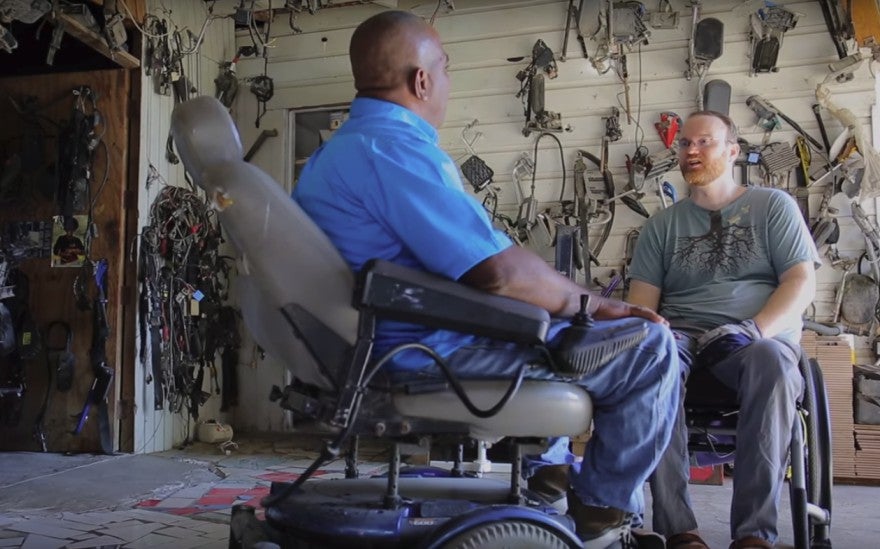 In the Wheeling through Kingston piece, James documents his visit to Jamaica. With aid from the World Bank, Jamaica passed a disability act in 2014 that promotes job training and accessibility for all of its citizens. These new policies benefit a number of Jamaicans, one of them being Patrick. An electric wheelchair mechanic who uses a wheelchair himself, Patrick operates his shop outside of Kingston thanks to a grant he received through the Jamaican government. The video chronicles James' trip to Patrick's shop as well as the pair's excursion to a local market. The video shows that progress is slow but forthcoming, chronicling the path of development with an air of cautious optimism.
Outside of his career, James continues to pursue opportunities of international travel, language learning, and cultural exchange—all things he came to value during his time in Italy. He practices his Italian at every opportunity, and he has returned to the country a handful of times. His new focus, however, has shifted eastwards. After studying Japanese in America for the past few years, his current goal is to study in Japan by himself.
James has his eye set on a Japanese language school in Yokohama, and he has already been to Japan to evaluate the accessibility of the facility. Although the school building itself appeared to be satisfactory, a hill separating his apartment and the school presents an obstacle. James chalks the hill up to a challenge solvable with a bit of creative problem-solving: "It's going to work, so regardless of your situation and whatever impairment you're living with, it's all about empowerment and figuring out how to get around it. It should never be a reason to stay and not pursue something that you'd want to do."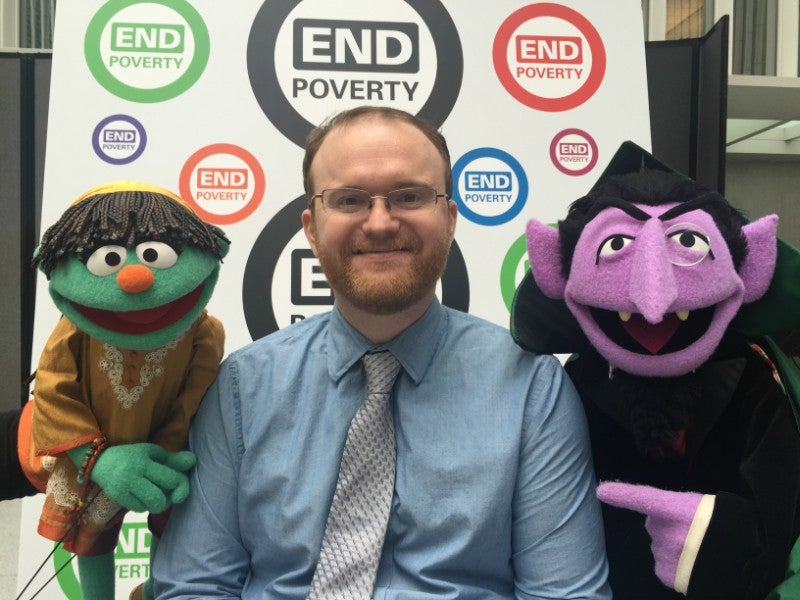 James looks forward to his eventual move to Japan, but in the meantime, he will continue his role at the World Bank. Through video, he plans to bring awareness to the stories of individuals who, by virtue of their poverty or disability, are shrouded in invisibility. "Technology has changed so much that you can tell the story because you have all the tools to do it," James says. "Impactful advocacy work is just a plane flight away."