Program Spotlight: Yonsei University
Posted in News Story | Tagged CIEE, South Korea
In August, as warm summer air descended on the city of Seoul, the first undergraduate Hoyas landed in South Korea to study abroad since the start of the pandemic.
Arts & Sciences at Yonsei University (CIEE) is a program available to Georgetown students wishing to study abroad in Seoul, South Korea for the fall, spring, or academic year. Office of Global Education (OGE)'s Annette Russell notes that South Korea is an increasingly popular study abroad destination for Georgetown students. In addition, Yonsei is one of Korea's top universities, and students have the opportunity to choose from over 1000 courses taught in English across a plethora of disciplines. While abroad, Georgetown students take 6 credits of intensive Korean, making the program hugely beneficial for those students hoping to improve their Korean language skills.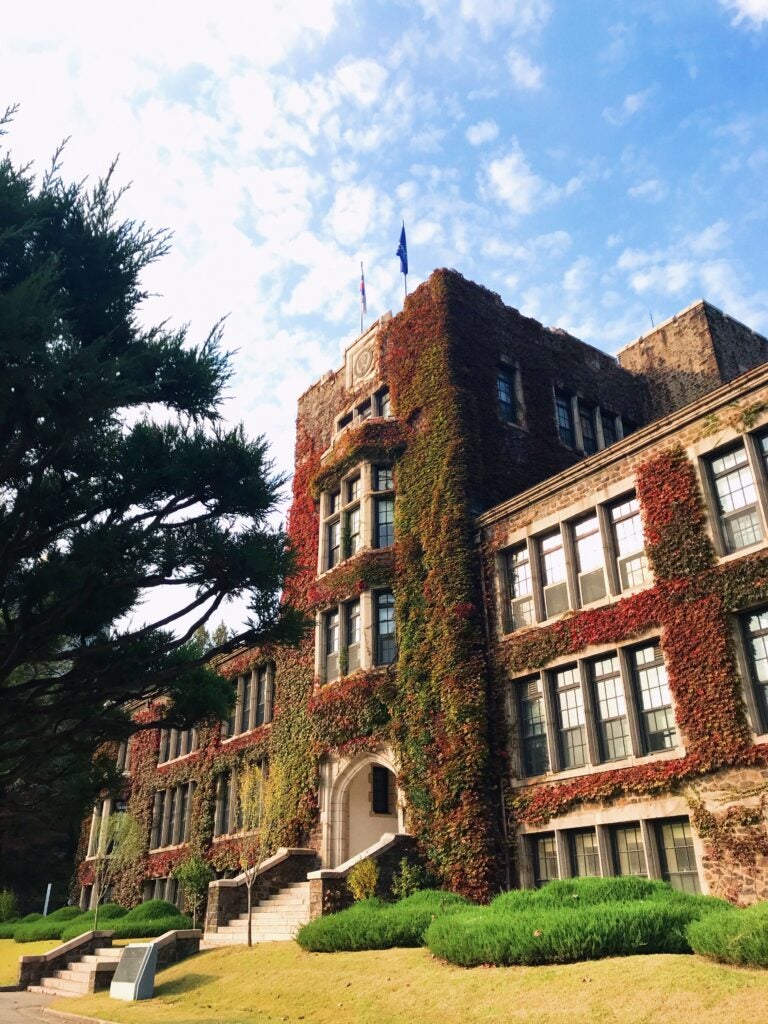 The CIEE program has been operating even while South Korea has strict measures in place to reduce the spread of COVID-19. Arriving travelers must complete a quarantine, which CIEE has built into their program timeline and logistics. During the quarantine period, CIEE keeps students engaged through a required virtual orientation to prepare for the term ahead, along with fun activities and classes. This fall, CIEE held fun virtual workshops on Korean food and calligraphy, dropping supplies at student rooms so they could participate in the activities.
Upon completing the quarantine, CIEE  takes the orientation live, providing students with tours, scavenger hunts, and activities. Even with local restrictions, students have ample opportunities to explore Seoul, from Korean temples, to bustling crosswalks and a glistening city skyline. SK Global House is within Seoul's Sinchon neighborhood, often noted for its trendy fashion culture and outdoor festivals, as well as its layout and transportation that make it easily accessible to Yonsei University students.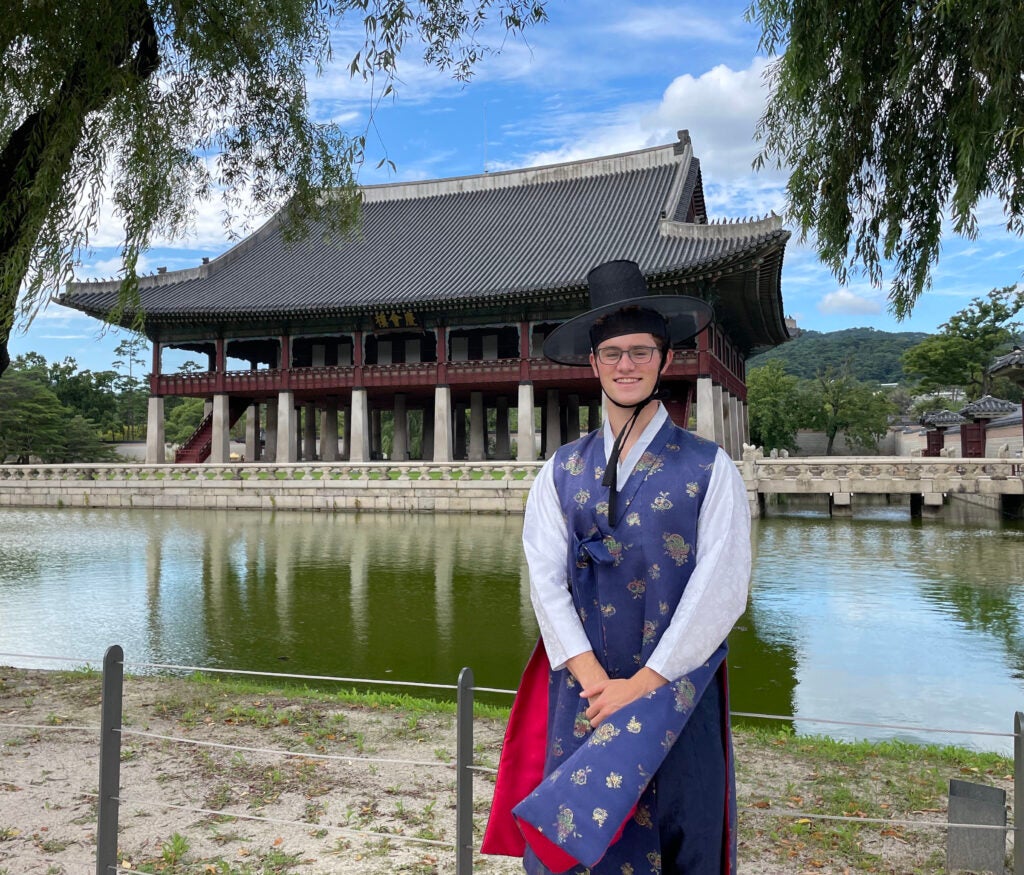 "I've been going to Sinchon more often and the restaurants here, while restricted, are great. There are so many different themed cafés and bars such as board game bars, archery cafés, many norebangs (Korean-style Karaoke), and cafés with almost any animal you would want to pet. I have yet to go, but I've heard great things about both a sheep café and a raccoon café."

Thomas Maccheto SFS '23

Naru Lertvitavaschai (SFS '22) took over the Office of Global Education's Instagram account in early September. During her day, Naru shares more about daily life in Seoul, including walking through the Yonsei campus, setting up her local account, going to classes, studying in her residence hall, and having dinner with Korean buddies, called "Seoul Mates." The Seoul Mate program, along with campus groups and clubs, helps program participants feel more connected to campus and local culture beyond the classroom.
"I have a really close friend who is doing the Seoul Mate program, and I can say that he really enjoys getting one on one time with his Seoul Mate and they get to have a lot of cultural conversations, daily talk about life in Korea, and visit the more local cafes and restaurants that are not really targeted for foreigners. Seoul Mates also join group CIEE events like rice-cake making so it gives students a chance to convene together over fun activities."

Samantha Yi SFS '22
As Georgetown prepares to send students abroad for the spring semester, it's important that students feel secure in knowing that all the programs currently running are taking every precaution to ensure the safety of their participants during these times. Joselin Rosales (COL '22) reflects on her experience at Yonsei as such: "I simply hope more students take advantage of studying abroad in their schools because–as cliche as it sounds–it really is a life-changing experience which no one will regret."