Program Spotlight: Queen's University Belfast
Posted in News Story | Tagged belfast, Ireland, Queens, Queens University, UK, Will smith
"My one question was, "What is the most culturally immersive program out of those supplied to me?" The answer I received was decisively concrete: Belfast." –

2022 Attendee Will Smith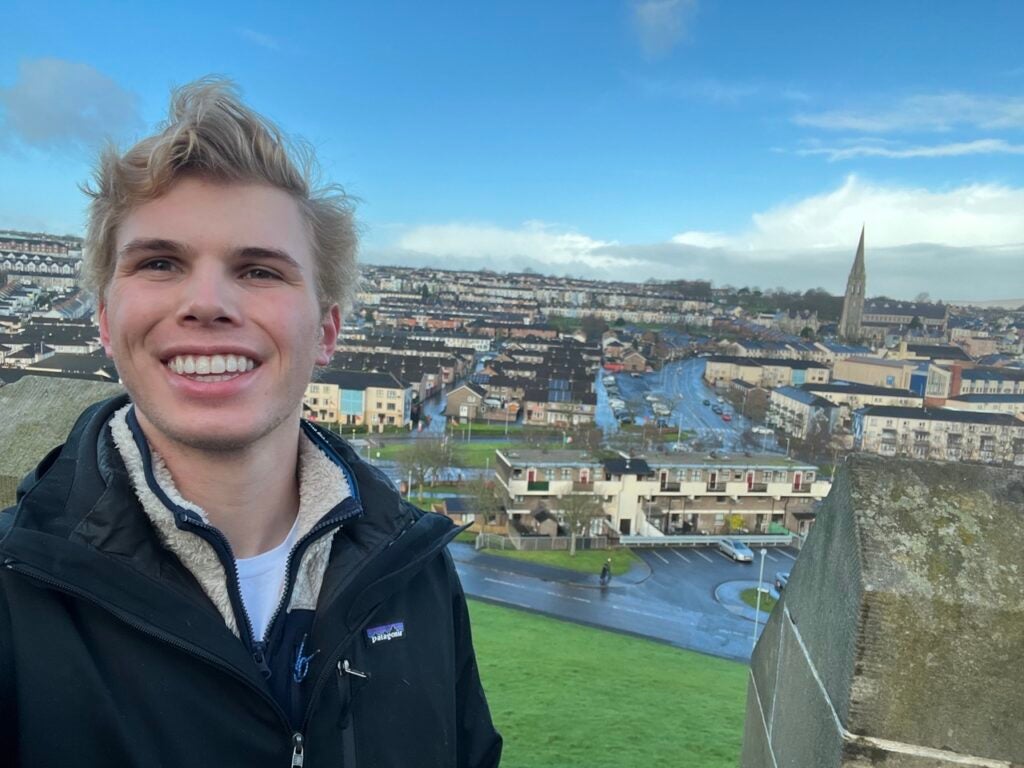 Located in Belfast, the capital of Northern Ireland, Queen's University Belfast has been drawing students from Georgetown to study abroad for the last decade as students seize the opportunity to learn more about the geopolitical history of the region and immerse themselves in the city's bustling urban culture. The university is ranked among the top in the world, especially with regards to its robust research opportunities and STEM programs like information technology, biological sciences,  and accounting. However, the program has historically drawn Georgetown students across many different disciplines, from Economics to English, Chemistry to Political Economy, and so on. Students are able to choose from a variety of courses in their degree areas as well as electives that engage with the culture and history of Ireland, ranging from archaeological surveys to a drama class about performing the peace process in post-conflict Ireland.  
This past spring, Georgetown sent student Will Smith (MSB '24) to Queen's, where he took a full three-credit load of courses beyond the typical scope of his studies: an anthropology course that explored the origins of Northern Ireland, a history course that delved into 20th century Irish history, and a philosophy course that examined the philosophy of science. As is typical of humanities courses in the UK, these classes were all taught in a weekly lecture format with smaller tutorial groups meeting separately to further discuss the content. Will notes  "what I enjoyed most about the courses was exactly what and how much you learned was up to you. The professors would supply you with a general overview of events and topics in the lectures, but most of the learning occurred outside of the classroom on your own."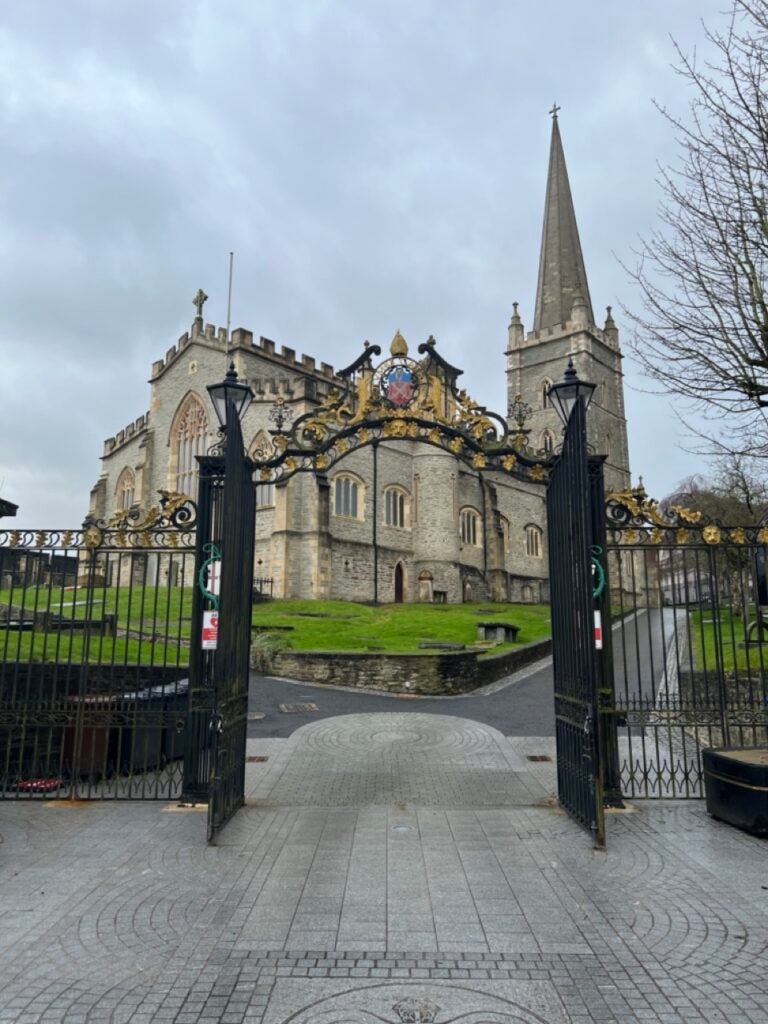 "I understand that not taking any business classes for a full semester might not necessarily fit into everyone's degree path, so there are indeed business courses that you may take at Queen's. My one recommendation for attempting to take business classes at Queen's is to be proactive about your course selections as many of the courses must be pre-approved by the MSB to transfer. If your schedule allows for taking courses outside of business, I would highly suggest taking classes that teach about the local culture and history. It was an absolute blast to learn about history taking place only a few decades ago in the classroom to then walk around the Belfast neighborhoods or traveling to Stroke City (Derry/Londonderry) to witness firsthand the effects and remnants of significant historical events."
While some students may think that applying to study in the UK may not be as much of a markedly different cultural atmosphere as other programs in non-English majority countries, this is a misconception. Though Belfast is located in Northern Ireland, and therefore politically a part of the United Kingdom, it is culturally and historically Irish, and students are continually blown away by the strength of the local culture.
To explore other students' experiences studying abroad in Belfast, view one of the three takeovers archived on OGE's youtube page. These include two takeovers from English major Mackenzie Pomroy's experience in 2018-19, (one and two) and another from Esther Iyanobor in 2018, a Chemistry student. All three videos give great insight into the daily life of students and the university resources they engage with- for example, Esther stops by the student guidance center for some recommendations, and then to the Christian Union for lunch. Mackenzie's takeovers spotlight an artisan and music event on campus, the city's Christmas market, and her volunteering at a charity shop.
Students considering going abroad to the program in Belfast should attend a Study Abroad 101 session to learn more about the application process, and then meet with regional advisor Sarah Mournighan to learn more about the coursework that's the best fit for them.