New Semester Programs in Shanghai, China
Posted in News Story | Tagged China, IFSA, Shanghai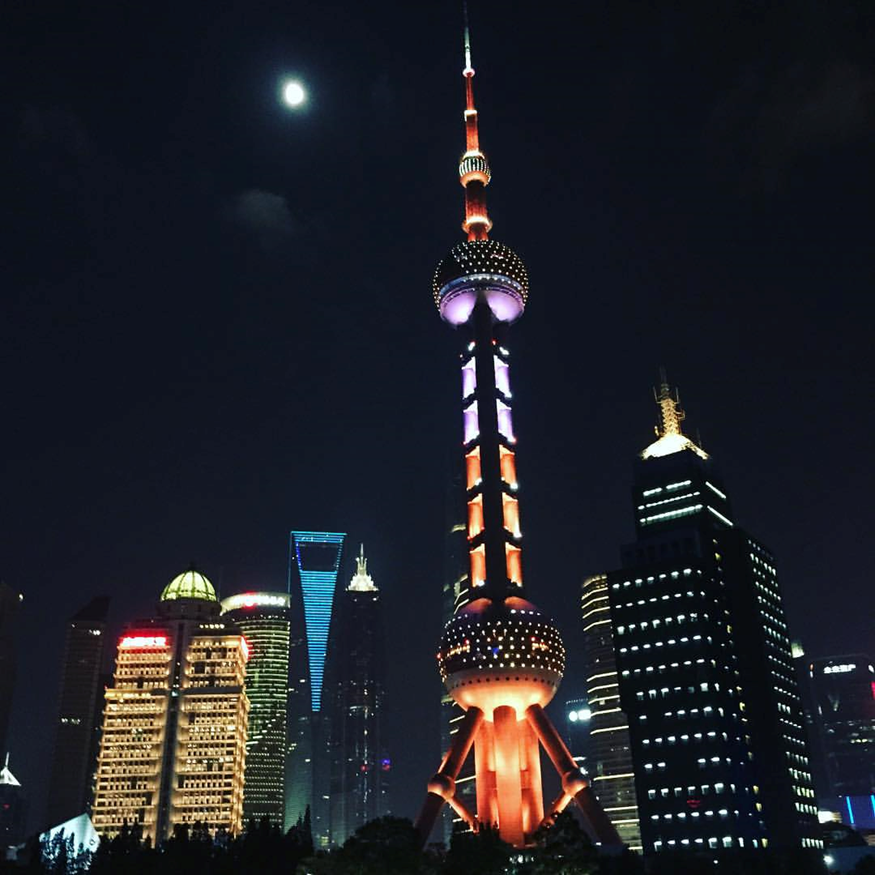 Beginning Fall 2021, Georgetown University's Office of Global Education is introducing two brand new programs in Shanghai, China.
The two programs are run through IFSA, an independent, non profit organization running education abroad programs throughout the world. These programs are run on the same site, and whichever program they choose, Georgetown students will have the opportunity to take electives from either program as well as from IFSA's Public Health in Shanghai academic track. For this reason, these programs can offer credit for a variety of different majors and minors at Georgetown.
The International Business in Shanghai, China program offers students the opportunity to study business in China's financial capital. Students can get the full experience of this dynamic city by participating in field trips to local businesses and corporations and by doing an internship with a local company (if approved by their school). The required course for this program is China: Economic Giant, a study of China as a global economic superpower.
The 21st Century City program focuses on aspects of urban development in Shanghai. Students can take courses in policy, economics, and even sustainable development. The required course for this program is Chinese Society in the 21st Century, which studies the transformation of Chinese society since the Peoples' Republic of China.
Prior knowledge of Chinese is not required to participate in either of these programs. All students must take a six-credit intensive language class, and they frequently report it as their favorite course during the program. However, students who have completed at least three semesters of Chinese prior to their arrival may opt to take a three-credit Business Chinese course instead. All other classes, core and elective, are taught in English, and their syllabi can be found on the program websites.
Program participants live in international student residences on the campus of Shanghai University of Finance and Economics (SUFE). This residential experience provides an opportunity to get to know both local and international students and practice Chinese in informal settings. Most students eat meals with their peers at places on or around the SUFE campus.
IFSA organizes many program excursions and activities for students each semester, including local day trips to the business district, art studios, and museums., Extracurricular cultural activities such as cooking classes and tai chi lessons are also offered. Students enjoy a longer weekend excursion to the southern or western provinces of China, allowing them to immerse themselves more fully in the diverse culture of their host country.
Living in Shanghai, China's most populous city, is an experience in itself. Shanghai is a global hub of culture, commerce, and finance where students experience the height of Chinese metropolitan culture. International visitors enjoy the food scene, as Chinese food is more than just orange chicken and chow mein. There are eight different regional cuisines in China, and all of them can be found in Shanghai. And traveling is easy enough – Beijing is only 5 hours away by high-speed train!
Among IFSA's initiatives to help students financially are the First-Generation Scholarship, the IFSA Diversity Scholarship, and IFSA's Upfront Advance Program which addresses a challenge that many students with high financial need face–making early payments for study abroad costs before financial aid is released (e.g., passport, visa, airline ticket, housing deposit).)
_______________________
Georgetown offers several other programs in China and East Asia. While the new programs in Shanghai are taught primarily in English, if you are focused on Chinese language or if you are pursuing a Chinese major or minor, you should select a program that offers intensive Mandarin Chinese and coursework taught primarily/entirely in Mandarin.
The intensive Chinese language programs currently available for the upcoming terms (as of January 2021) include:
Fall 2021 or Full Year 2021:
Intensive Language and Culture in Beijing, China (ACC Hamilton): Semester
Middlebury School in Hangzhou, China
Middlebury School in Kunming, China
Summer 2021:
Intensive Language and Culture in Beijing, China (ACC Hamilton): Summer