Making the Most of Your Study Abroad Experience
Posted in News Story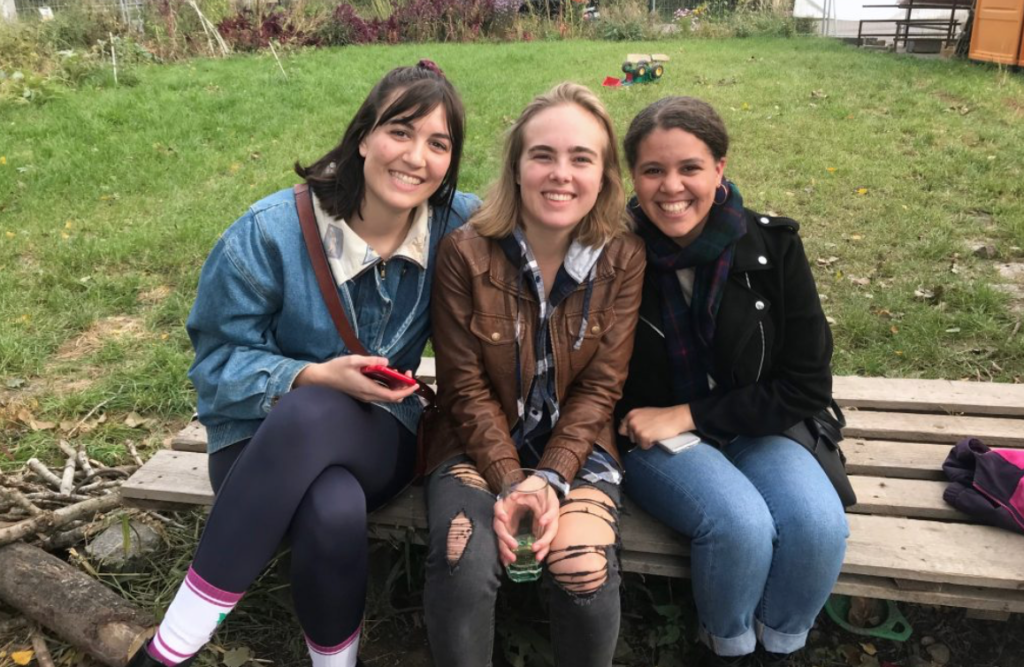 February 26, 2020 –
As you settle into your life abroad, you may find that your time commitments and "free time" are different from what you are accustomed to back on campus. As your schedule shifts from a day filled with club meetings, extracurricular activities, and sports to your new life abroad, you have an opportunity to build your time commitments intentionally. Beyond your overseas coursework and study commitments, there are many opportunities to embrace life abroad outside the classroom. For example, Amerisa Kyriazis (COL'21) shares in her blog "Learning to 'Profiter' " ways to take a step back and take advantage of your new surroundings.
Here are five tips and tricks you can use to stay engaged abroad ways that fit your interests and allow you to connect to local culture and people:
Get out and explore what the city and country have to offer. Go to a local museum or gallery to learn more about the city's or country's culture and to enjoy a fun and educational afternoon. Some museums offer discounted or free student admission on certain days or times. In Barcelona, for example, the Museu Nacional d'Art de Catalunya (MNAC) has free visiting hours after 3pm on Saturdays and the first Sunday of each month.
Attend a local theater production, opera, or show at a student price. Watching a play in another language or experiencing an opera are great ways to immerse yourself in the culture and to practice the language. The famous La Scala Opera House in Milan, Italy frequently offers discounted student tickets for remarkable operas, plays, and ballets. In addition to well-known venues, cities sometimes have theater districts and "off-the-beaten-path" neighborhoods that showcase eclectic shows and productions. To learn more about one student's experience of unique local performance, read Olivia Eggers's (COL'21) "Fiery Theatrics" story about a truly interesting take on a Dostoevsky play in the Stories Beyond the Hilltop blog.
Engage in volunteer and internship activities* while abroad through your program provider or host institution. Some programs even have internship and service learning opportunities built into the program's structure. Volunteering is an outstanding way to make the most of your free time, experience local culture, interact with natives, speak the language, and see first-hand the issues that affect locals. Activities could include giving time at a local food bank, working with a local school, or partaking in environmental initiatives. You may even have the opportunity to intern for local agencies and companies. Read Emily Jaster's (COL'20) blog "A Garden to Gather" to learn about one student's experience of community abroad while in Prague at the Prazelenina center during a dožinky, harvest celebration.
Take a local cooking class, art workshop, or another creative course. Learning how to cook local cuisine helps you connect to the country in a delicious and exciting way. You can also bring back your kitchen skills to campus. Creating art at local studios is an way to expand your mind and interact with others who have similar interests. Learn about one creative way to get involved abroad in Grace Rector's (SFS'21) blog "Diving Deeper Into the Local Culture in Santiago, Chile," in which she shares her experience joining an Improvisation Class with local Chilean students. Grace was able to foster new friendships and uncover cultural aspects of her new home.
Find a club sports team to interact with local students and people in the community. Read about Casey Doherty's (COL'20) experience in Ghana coaching a local girl's soccer team in her blog "Getting Involved in Your New Community Abroad". She raises insightful questions as well as presents different perspectives and attitudes towards volunteering abroad and the ethical nature surrounding it. Casey offers some advice on being mindful of the space you're in and the different identities that you'll encounter. Using this knowledge and awareness will help make not only your experience abroad rewarding but other peoples' experiences as well. Additionally, read Samantha Schlageter's blog "Break the American-Abroad Bubble" to find out how she joined a sailing club while in National University of Ireland, Galway.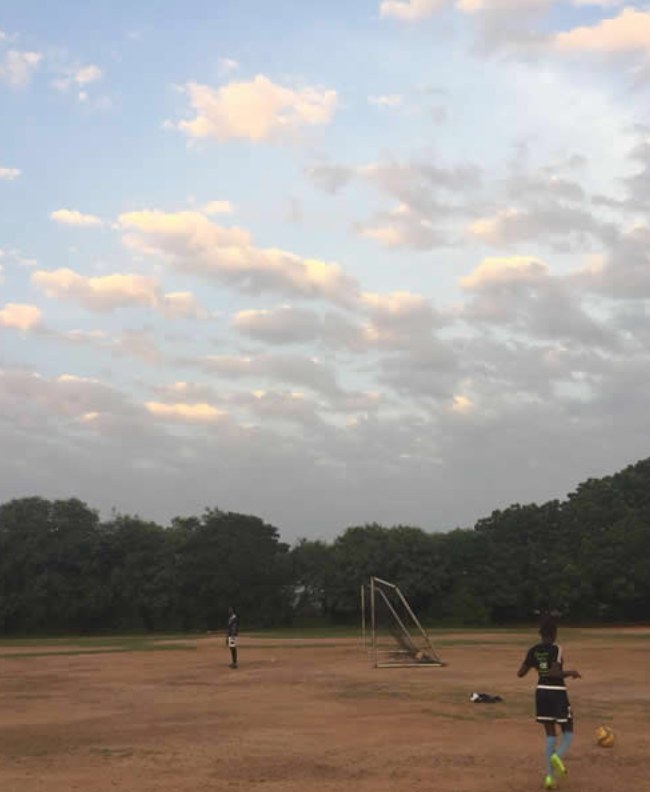 ---
As you prepare for your educational experience abroad, keep these tips close-by to ensure you make the most of your time, while still leaving time to reflect and enjoy your new home abroad.
*Be sure to check any local regulations or laws regarding work and volunteering for your visa status, as these are not options everywhere.
To read more stories about Hoyas abroad please visit: Stories Beyond the Hilltop: Georgetown Student Abroad Blog