Program Spotlight: Lusophone Studies in Lisbon, Portugal and São Paulo, Brazil
Posted in News Story
Learn about exciting program offerings in Portugal or Brazil.
---

October 10, 2019-
---
Bem-vindo! Studying Portuguese? Interested in learning about Lusophone studies and its place in academics, art, economics, history, society, politics? Dreaming about walking on the Praça do Comércio in Lisbon on your way to class or studying in the heart of São Paulo? Then discover the Office of Global Education's programs in Lisbon, Portugal and São Paulo, Brazil.
Portugal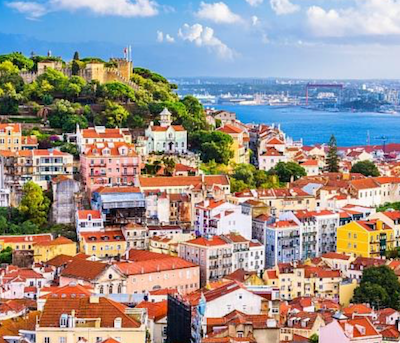 On the Western Coast of Europe, Portugal is a geographically small country with a rich and vibrant history. While studying in Lisbon, Portugal, you will make connections between course content and national monuments, museums, and centuries-old buildings. You have the opportunity to learn about the vast maritime history of Portugal and see how trade, the mixing of language, and blending of cultures influenced the city of Lisbon. While learning about the culture and society of Portugal, you will also practice your Portuguese with locals.
Semester- The semester-long Language and Culture in Lisbon, Portugal (CIEE) program gives you the opportunity to directly matriculate at Universidade Nova de Lisboa (NOVA). At the university, you will learn and grow in a dynamic environment taking courses related to anthropology, art, communications, government, history, philosophy, and, of course, Portuguese. On-site program support is high to ensure an easy transition and a successful study abroad experience. For housing, choose between student housing in central Lisbon or embrace Portuguese daily life in a home-stay. To increase knowledge and awareness of Portuguese history, you can use the beautiful and charming city of Lisbon as a second classroom and backdrop for your studies.
Summer- The new summer program, Georgetown in Lisbon: Art, History, Language, and Society, is a 6-credit, month-long intensive language program led by a Georgetown faculty member. Participants on this program enroll in two courses, Lisbon: Old City, New Metropolis as well as an intensive language course. To supplement academic study, you will go on interesting and exciting academic excursions throughout Lisbon to better understand the history, culture, and intricacies of Portuguese society. You can develop a greater understanding of Portuguese art and sculpture by visiting the Calouste Gulbenkian Museum, a contemporary art gallery, and learn about Portugal's exciting and influential maritime history with trips to the Belém Tower and the Museum of the Orient. For housing, you will reside in student residences near the Universidade Católica Portuguesa campus. Finally, as a participant, you will pledge a language oath declaring to only speak Portuguese throughout the program's duration.
Brazil
Semester/Year- If you are looking to enhance your Portuguese abilities through a Latin American lens, the semester- or year-long CET Brazil: Social Justice and Inequality in São Paulo, Brazil program offers topical seminars, unique travel opportunities, and direct matriculation courses taught in Portuguese at Pontifícia Universidade Católica de São Paulo. Studying on this program is a great way to exercise some of Georgetown's Jesuit values like "People for Others" and "Community in Diversity" through the program's core course Social Justice and Inequality in 21st Century Brazil. In this seminar, you will learn about the intersection between socio-economic status, race, gender, and sexuality in society. In addition to this class, you will attend a class in Portuguese language and enroll in three to four additional courses taught in Portuguese.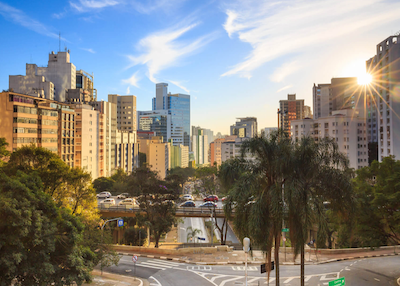 This program is excellent for those looking to enhance their knowledge and awareness of social issues and the inter-cultural factors that influence Brazilian culture. While on the program, you will live in an apartment with a Brazilian roommate as well as fellow program participants, allowing for deeper intercultural dialogue among peers.
Furthermore, as a participant in this program, you will engage in a week-long traveling seminar to Salvador da Bahia, a coastal city crucial to the understanding of the history of the African diaspora. On this excursion, you will see and experience a multitude of ways in which African nations influenced Brazil through art, performance, food, lectures, and visits to local NGOs.
---
To find out more, visit the Office of Global Education's Search Program Page .