GUAbroad Storytelling
Tune in to GUAbroad Snapchat and Instagram LIVE every Tuesday to hear from Hoyas studying abroad this semester!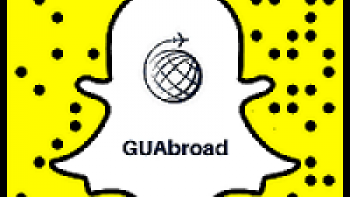 @GUAbroad on Instagram and Snapchat
#TakeoverTuesday
In August 2016, we launched the #TakeoverTuesday campaign (new window). Georgetown students studying abroad volunteered to take over our Snapchat or Instagram account every Tuesday to show us around their new home. Below are the full videos of their takeovers.
#SummerSnaps
Here are the top five #SummerSnaps from 2017! Congratulations to Elizabeth, Tehya, Allen, Aaron, and Crystal! #SummerSnaps will be back in Summer 2018!