Get Started
Posted in Announcement
Envision Your Study Abroad Experience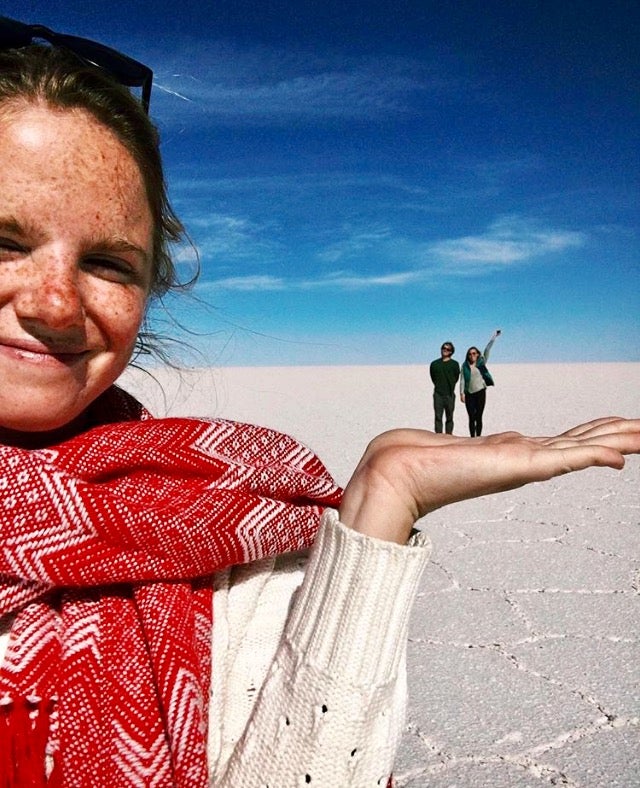 Georgetown believes that study abroad is an integral part of a student's academic experience. We encourage students to devote time to researching our programs. Ultimately, you will select an option that will help you achieve your academic, professional, and personal goals. When reflecting on your study abroad goals, consider the following:
Does the program offer coursework that will allow me to progress in my major/minor requirements towards the timely completion of my degree?
What other academic, professional, and personal goals do I have and will this program help me meet them?
What opportunities for cross-cultural learning interest me and what level of support am I comfortable with (e.g., am I fairly independent or would I prefer more structure to my program)?
During which term(s) do I intend to study abroad? Is my program of choice available for the semester that I would prefer to spend abroad?
How will I prepare myself to handle the cultural and logistical challenges at my study abroad site?
What are the language, GPA, or other academic requirements for the program(s) I am considering, and how soon would I need to start working on those in order to go abroad on time?
Attend a Study Abroad Event
Considering study abroad but aren't sure where to start? Wondering what the application process is like and what resources are available to you along the way? Attend one of our many global education events to get your questions answered and to learn more about study abroad.
Study Abroad 101: Study Abroad 101 sessions are the perfect starting point to your study abroad experience. You will learn how to choose the best site, how to put together a competitive application, and how to get the most out of study abroad at Georgetown. To see the Study Abroad 101 schedule and sign-up for a session, click the button below. If you are applying for a semester program, you are required to attend a Study Abroad 101. It is not required for summer.
OGE Open House: We hold open houses throughout the year. They are designed to give you the opportunity to speak with OGE advisors and study abroad returnees.  
Study Abroad Fair: Our annual study abroad fair is held at the beginning of the fall semester. The Study Abroad Fair highlights the diverse range of OGE programs, and provides you the opportunity to connect with OGE advisors and study abroad returnees.
Learn from Fellow Hoyas
Visit the Hoyas Abroad Page! The Hoyas Abroad Page highlights experiences of Hoyas Abroad. Learn more about the Hoya experience aboad by reading the Office of Global Education Student Blog (new window), browsing through the winning photo contest submissions, and watching GUAbroad Snapchat Takeovers!
Peer Advisors: Peer Advisors are returnees who work in OGE's Welcome Center and can give you basic information on study abroad policies and procedures. Meet the Peer Advisors!
Returnee Lists: OGE provides returnee lists if you would like to contact someone who has participated on a specific study abroad program. Please stop by our Welcome Center or a Study Abroad 101 session (new window) for hard copies of our returnee lists.