Welcoming the 2021-2022 Peer Advisors
Posted in News Story
What is a Peer Advisor?
The Peer Advisors are student staff at the Office of Global Education (OGE) who often serve as the first point of contact for students interested in studying abroad. They are able to help students by answering initial questions, guiding and directing students to OGE resources, and offering advice on the study abroad application process.
You can reach the peer advisors through a number of different ways, including by attending a Study Abroad 101 event and emailing questions to globaleducation@georgetown.edu, where our peer advisors can continue helping over email or set up a zoom drop in. You can also email us to request a virtual study abroad presentation for your student organization or group.
This year we have two new peer advisors available to help answer all the questions you might have about study abroad.
Isa Castellanos Velasco
Year: Junior
Class: SFS '23
Major: Global Business; Minor: Justice and Peace Studies
Global Interests + Experiences: Isa studied abroad her sophomore year of high school in Florence, Italy and had initially planned on studying abroad at Sciences Po Paris. Isa also spends a significant amount of time in Mexico every summer.
"I believe that studying abroad is an incredibly valuable experience, especially since Georgetown offers so many great programs! I love helping fellow hoyas navigate the application process and sharing the excitement of studying abroad!"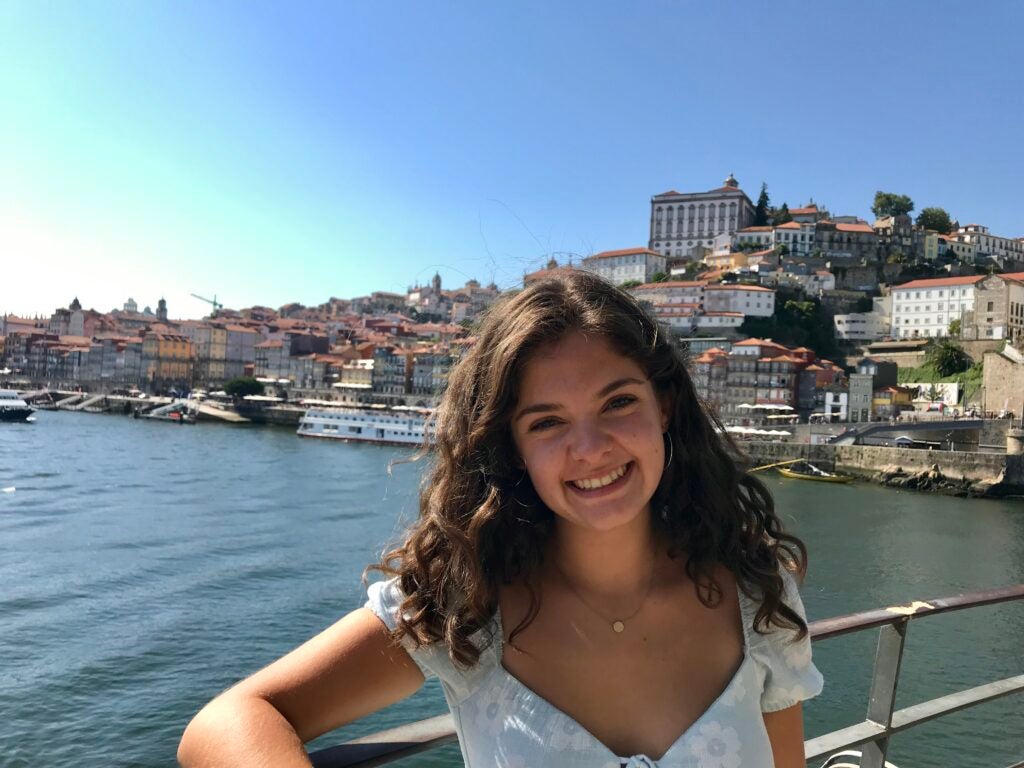 Kimberly H. Nguyen
Year: Junior
Class: COL '23
Major: Biology of Global Health; Minor: Spanish
Global Interests + Experiences: Kimberly is interested in how healthcare works across the globe with a keen interest in Latin American countries and culture.
"Go discover the world yourself. Then, come back and share your new perspective to those who need to hear it the most."