Resources for Heritage Speakers Going Abroad
Posted in News Story | Tagged Heritage Speakers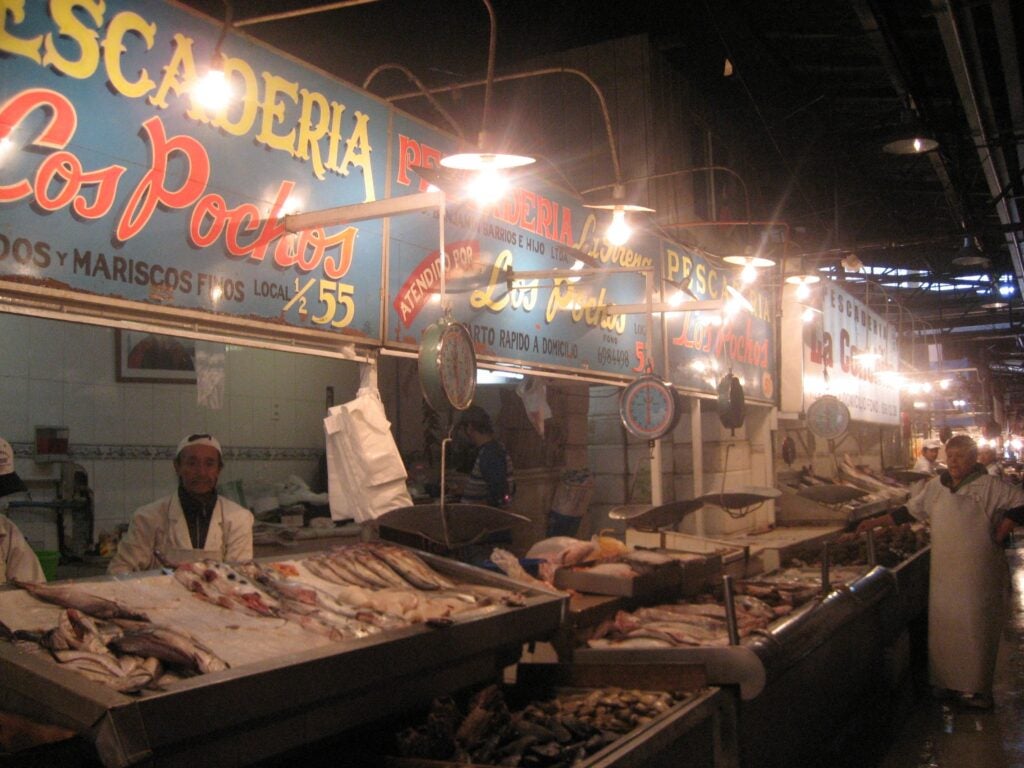 Heritage speakers, who may be defined as students raised in the United States with exposure to their family's native language, comprise a unique and important group of study abroad participants. When heritage speaking language learners study abroad, their needs, experiences, and challenges can be quite different from those of their peers who are studying abroad as second language learners. Through research and program offerings, Georgetown and the Office of Global Education work to provide appropriate opportunities for our heritage speakers who wish to study abroad in their family's language of origin.
Emerging Research
Georgetown faculty are leading the research on heritage speakers abroad. A newly released book Heritage Speakers of Spanish and Study Abroad, available through Routledge, explores through research the experiences of heritage speakers on study abroad programs. Georgetown's Dr. Cristina Sanz, past recipient of the Dean's Award for Excellence in Undergraduate Teaching, professor of Spanish Linguistics and director of Georgetown's Intensive and SFS Spanish Programs, wrote the book's afterword and stresses the importance of further research on this subject. Dr. Sanz, who leads the Georgetown in Barcelona summer study abroad program, Art, History, Language, and Politics, asserts that additional research on the experiences of heritage language learners is vital to growing resources and improving experiences for students, and, as mentioned in a recent article, her own work has helped to clarify and advance the field's understanding of the unique needs of heritage language learners, with a particular focus on Latinx heritage and native speakers in particular.
Unique challenges and advantages:
What can a heritage speaker gain from studying abroad in their family's language of origin?
Language Skills: Some heritage speakers may have grown up speaking the language but have primarily done academic reading and writing in English. Through study abroad in a formal classroom setting, students can focus on skills like academic writing and research.
Professional Development: Studying abroad can offer exposure to valuable field-related and professional vocabulary, as well as academic and professional connections in a new location.
Heritage Seeking: A heritage seeker is most easily defined as a student who goes abroad to learn more about their ancestry. While not all heritage seekers are language learners, many heritage speakers may be studying abroad to explore a country or region they associate with their parents' or family members but may not have lived in personally.
Personal Identity Development: Spending time abroad is an opportunity for any student to reflect on their own personal identity and how it intersects with others and the world. According to Dr. Sanz, this holds true for heritage speakers; she notes that she has witnessed many students increase their engagement with their community of origin upon their return to the US. For example a Latinx student who returns from Spain or Latin America may engage more actively with student organizations such as Casa Latina.
What challenges may a heritage speaker face in the study abroad process?
Finding a Program Fit: Since heritage language learners may have unique strengths in some areas of language development and struggle in others, a program's ability to meet students where they are is important; in this setting, a student can focus on the particular aspects of language development that they need to be adept in an academic setting.
It may not feel like a "homecoming": If heritage speakers are studying abroad in part to explore their heritage, they may experience a gap between expectations and reality. While their language skills and personal connection to the local culture may help them make local connections, it is also normal for an American student, no matter their ancestry, to be perceived as an outsider in their destination country.
Cultural and Linguistic Differences and Attitude: For heritage seekers and heritage speakers who are studying in a country other than their country of origin, there may be special circumstances to consider. For example, it may be difficult to adapt to different accents, students may experience racism or xenophobia, or students may be perceived as a minority when they thought otherwise.
Programs for Heritage Speakers:
Georgetown's Summer Language Programs: Led by Georgetown faculty, summer language programs combine language and culture learning in an intensive setting. Faculty can provide support and help guide participants to the courses and activities that will best help them meet their study abroad goals while on the program.
SIT Study Abroad: Programs with community-based research or service components, like SIT programs, may be beneficial for heritage speakers. Heritage speaking students may be able to easily adapt and function more fluidly in these settings, and can connect with community members in meaningful ways as they perform field based work in the local language. Many SIT programs have seminar coursework that focuses on topics like cultural identity that may be meaningful to students with a personal cultural tie to the region or country.
Direct Matriculation and Facilitated Direct Enrollment Programs: Students interested in studying abroad during the semester may benefit from the formal classroom environment offered in a direct matriculation environment. For example:
Argentine Universities Program (IFSA) – This program combines the challenge of studying in local classrooms with the support of a program provider. All participants enroll in a course that focuses on local culture and advanced language skills, and may opt to enroll in an additional language skills course if directed by their department.  
Resources and Support
Georgetown and OGE offer various resources for native speakers, heritage speakers, and heritage-seeking students going abroad. These include pre-departure and on site orientations, personalized advising through OGE, online resources such as the Hoya Identities Abroad page, and faculty leaders and local staff during program stays. After returning to Georgeotwn, there are opportunities for engagement on and off campus with student and community organizations.