30 Under 30 and Global Education
Posted in News Story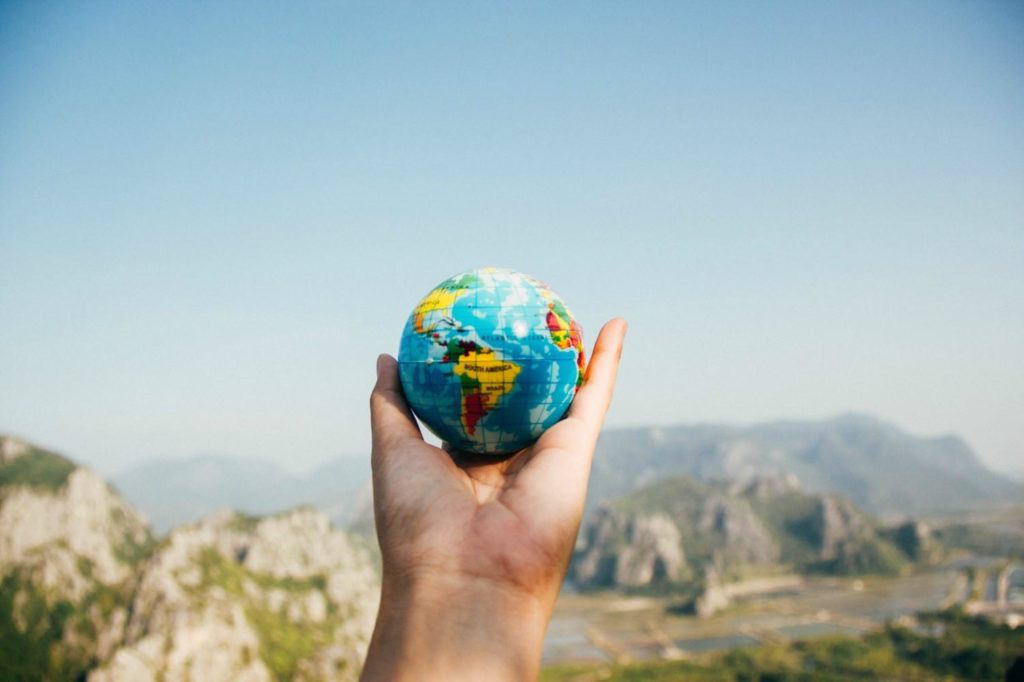 Each year, Forbes magazine releases a line-up of entrepreneurs who push the boundaries of business through innovation and creativity. These talented individuals are the movers and shakers of their respective fields, whether that be through researching the importance of purpose in work, helping amateur cooks turn their hobbies into profits, or even transforming ugly fruit into delectable juice.
This past year, Forbes included eight Hoyas alums in their "Thirty Under Thirty" list, and three of these entrepreneurs studied abroad during their time at Georgetown. From Oxford, England down to Dakar, Senegal, and west to Valparaíso, Chile, these alums' diverse study abroad experiences shaped the way they conceptualize the world. This, in turn, ultimately impacts the ways they engage with it through entrepreneurship.
Phil Wong (SFS, '15) – Dakar, Senegal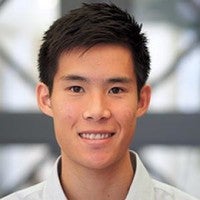 "I learned a lot that I carry with me in my working life today. And less so in hard skills than as in soft skills, and just in perspective…ultimately study abroad really did orient the way I took my Georgetown experience," Phil Wong comments in regards to his semester in Senegal. A student in the Development Studies in Dakar, Senegal (CIEE) (new window), Phil took an environmental studies course through his program that focused on Dakar's landfill. That class sparked an interest that would shape the direction of Phil's professional life: food waste.
Phil left Senegal with a desire to learn more about the United States' massive food waste problem and how he, as a college junior, could contribute. He enrolled in a entrepreneurship class in the MSB where he developed a fledgling model for what would become Misfit Juicery (new window). Along with his co-founder, close friend, and fellow 30 Under 30 recipient Ann Yang (SFS '16), Phil won a handful of pitch competitions that spring and received a grant to go to Rwanda through the Center for Social Justice. "It was actually in Rwanda where we decided 'okay, were go to go in on Misfit full-time and really see if this can be something greater than a project in class.'"
Today Phil turns ugly fruit (or in other words, fruits unable to be sold in supermarkets) into delicious juice. With a mission to feed people and not trash cans, Phil has committed himself to minimizing the 20 billion pounds of fruits and veggies that go unharvested or unsold in the United States each year. With Misfit juices sold up the Eastern seaboard, he is in the process of turning all of life's lemons into lemonade.
Arthur Woods (MSB, '10) – Valparaíso, Chile
As a college junior, Arthur Woods headed south to Valparaíso, Chile (new window) eager to improve his Spanish skills and learn what it's like to live in a different culture—not just to travel or vacation there. "I think I learned very early on in life that there was so much more of the world to see than what I had seen, so the prospect of abroad offered me a chance to gain a global perspective."
Fast forward to today, and Arthur works as a co-founder of Imperative (new window), splits time between New York and Miami, and travels around the world speaking to audiences about his work. Arthur's professional interest lies in helping teams find purpose in their careers. His expertise in this topic has filled his calendar with speaking engagements, sending him to TEDx in Aruba (new window) to conferences in Istanbul.
With its headquarters in New York and partners around the globe, Imperative has disrupted the way people in all corners of the world conceptualize work. Arthur cites his semester in Chile as the impetus for his now jet-setter lifestyle: "We continue to be more and more global as an organization, so the abroad experience—I can't even explain how valuable it was. It's just off the charts."
Mike Dee (MSB '13) – Oxford, United Kingdom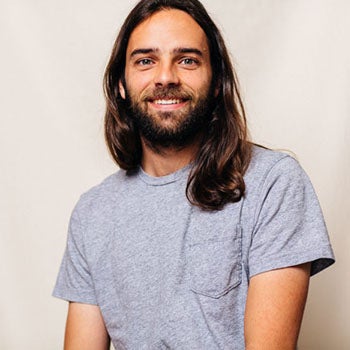 As a Finance major, Mike Dee spent his summer abroad as a student in the Georgetown in Oxford: Comparative Strategic Management (new window) program. Today he works as the Chief Technology Officer of Pilotworks (new window). The company operates shared commercial kitchens that make it much easier for people to start and grow food businesses. He spends his days fixing bugs and writing code—a dramatic pivot from his Finance background. "I did finance pre-graduation, and post-graduation I moved back with my mom. I worked at a wine shop in the town where she lived and I learned how to program. And that's when I started in the technology start-up space."
Today, Mike jokes that High Table—a student favorite of the Oxford program—was a part of his abroad program that prepared him for his job in the New York startup scene. High Table first convenes for a pre-dinner reception on the lawn before retiring to the dining room, where four courses (and copious amounts of Pimms and wine) are served. High Table offers time for students to interact with their teachers outside of the classroom, as well as for program participants to get a taste of English dining culture. Mike partook in this time-honored tradition during his time in Oxford, and last month he traded his startup attire for an Americanized version of High Table.
"I'm went to a dinner last night which was essentially a New York finance High Table. It was actually with Hoyas, these partners of this big growth investment fund that invests in companies like us…and give them to scale across the country. He invited me to dinner at this fancy restaurant. It's kind of funny that High Table prepared me," Mike chuckled. "I'm happy to be on this side of it this time around."
---
In some way, global experiences shaped each of these participants' professional skill sets. Phil, for example, cultivated his interest in food waste in Senegal, and Arthur sharpened his Spanish skills in Valparaíso. Cases that Mike covered in Oxford's Strategic Management course mirror some of the tasks he faces as a CFO today.
Another theme that ties the experiences of Phil, Arthur, and Mike together is the non-linear nature of their career trajectories. For example, (while he does not recommend it) Mike did not apply to a single job his senior year. Instead he took time to hone his tech interest and, ultimately, pursue a career that landing him on Forbes "Thirty Under Thirty." Arthur worked at Google, led operations at YouTube, and even scaled his own non-profit before founding Imperative. Phil faced post-grad uncertainties before having his own eureka moment in Rwanda.
For Phil, being abroad gave him the clarity and confidence he needed to take the plunge as a young entrepreneur. "A lot of people think they go abroad to have the time of their lives, but I think the reality is that you go abroad to refine your perspective and really think about what it is that you value in life. That might be less fun or Insta-worthy but it's ultimately going to be more impactful."