OGE Ambassador Profiles
Meet the OGE Ambassadors
Stella Cai '19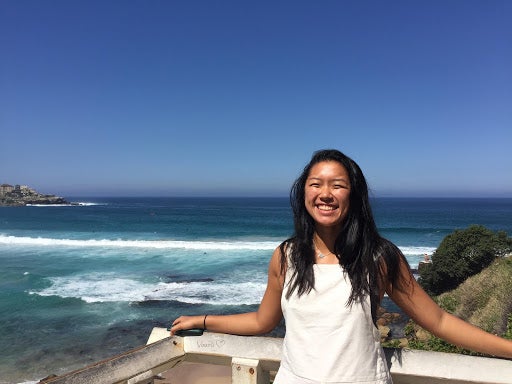 Stella is a senior in the SFS majoring in Science, Technology, and International Affairs. She spent her junior year abroad (Fall 2017 & Spring 2018) at the University of Melbourne in Australia. In Melbourne, she took interesting elective classes such as Aboriginal Law and Philosophy, Postcolonial Literature, and African Music and Dance.
She also took a summer intensive course that traveled to Laos and Vietnam to study forestry practices in Southeast Asia.
Stella fell in love with the city of Melbourne with its diverse cultural activities and its proximity to the beach. She joined a community rowing club in Melbourne and tried sculling for the first time on the Yarra River. On the weekends, she loved riding the trams and getting fresh produce at the Queen Victoria Market. As she was abroad for a year, Stella traveled to many parts of Australia including Sydney, Adelaide, Tasmania, Western Australia, and Uluru, a sacred site for Indigenous Australians. She also spent a month hiking and hostel-hopping in New Zealand. Stella reflects on her time abroad as the most rewarding experience of her undergraduate career.
As an OGE Ambassador, she hopes to share her experience with younger students so that they can take full advantage of the amazing study abroad opportunities that Georgetown has to offer.
Miranda Carnes '19
Miranda Carnes is a senior in the SFS studying International Politics. During the fall 2017 semester, she studied abroad in Buenos Aires, Argentina.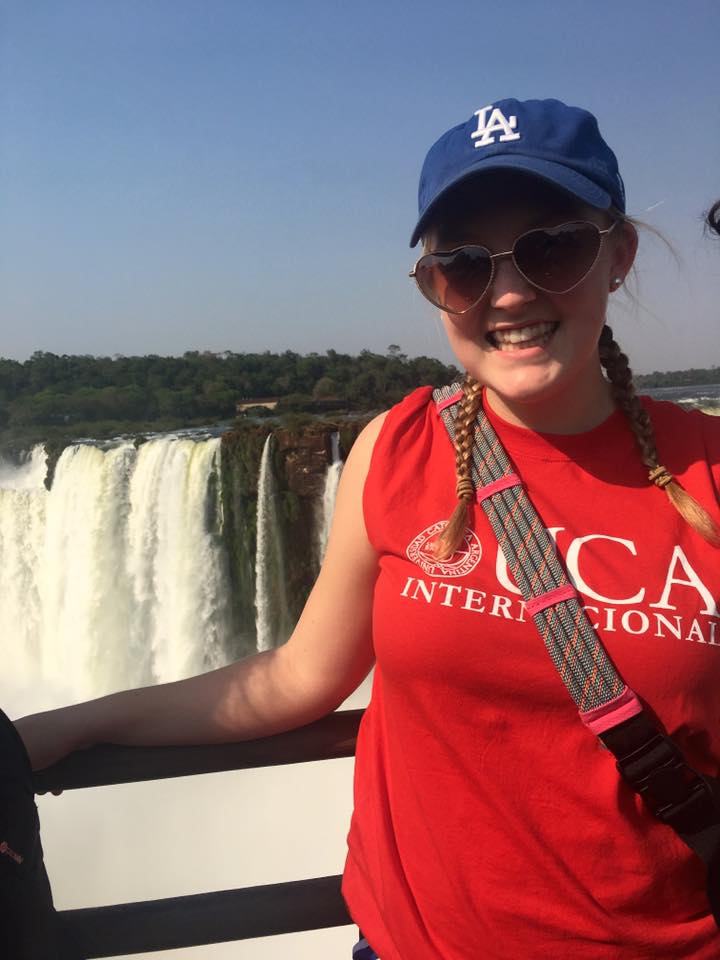 While abroad, she had the opportunity to live with the most amazing host family and study at a local university. Miranda's favorite class was an Argentine Tango class at the arts university, where she got to choreograph a routine with Argentinian students as their final project!
During Miranda's experience, she also had the opportunity to travel to Patagonia, Mendoza, Chile, Uruguay, and Iguazu Falls. Patagonia was by far the most breathtaking place she has ever been, and she highly recommends it to anyone who is thinking about studying abroad in South America. Let her know if you have any questions about studying abroad in South America, choosing a language experience, or any other questions you may have about going abroad!
Elaine Chen '20
Elaine is a junior in the McDonough School of Business majoring in Finance and Accounting with a minor in Psychology. She studied abroad in Hong Kong during the summer of 2017 as part of the MSB summer study abroad programs.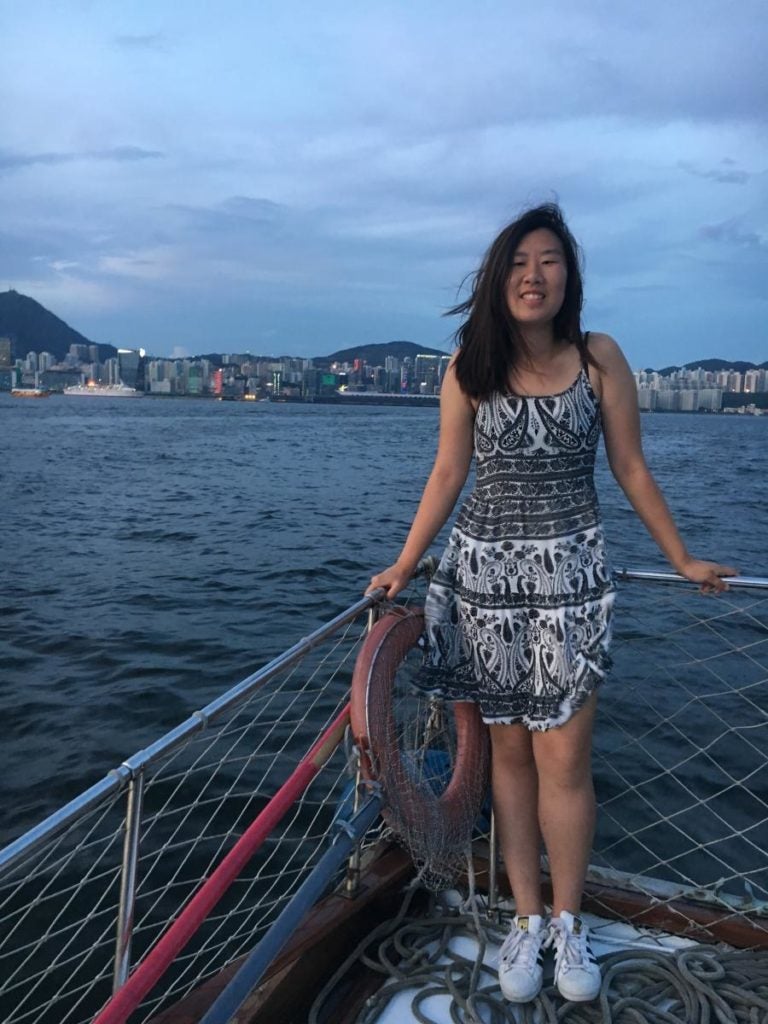 While abroad, she took classes on strategic management and intercultural communications, particularly focusing on the differences between Western and Chinese culture. She also visited several Hong Kong and China-based western companies, such as MTR, Estee Lauder, and HSB, as part of the program.
In her spare time outside of the classroom or company visits, Elaine enjoyed sampling the great variety of cuisines available in Hong Kong, from local Cantonese food stalls to Japanese haute cuisine by the waterfront. She also enjoyed exploring the numerous malls dotting Hong Kong, visiting the racetracks, and taking in the breathtaking night view from Victoria's Peak.
As an OGE Ambassador, Elaine looks forward to helping fellow students who are interested in studying abroad in Hong Kong and guiding them through the application process. She hopes to pass on her experience studying abroad in one of the greatest cities of Asia and encourage others to apply for the program as well.
Rachel Corbally '20
Rachel is a junior in the SFS, studying Science, Technology, & International Affairs with a minor in Spanish and a certificate in Religion, Ethics, & World Affairs. After her freshman year, during summer 2018, Rachel studied in Barcelona, Spain.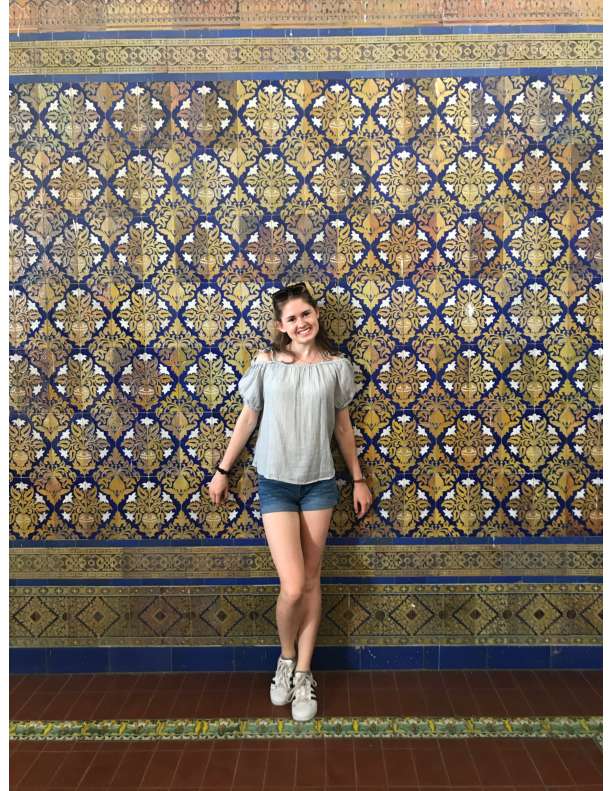 Besides taking three classes in politics, history, and bilingualism, she spent much of her time exploring Cataluña.
Her favorite trips included a three-day weekend in Sevilla, as a well as a trip to Cadaquez. However, Barcelona has so much to offer, that Rachel wanted to get to know this city and its culture as best as she could in her five weeks living there. She took a cooking class at the Boqueria Market, where she learned how to make pan con tomate, la tortilla española, paella, crème de Cataluña, and gazpacho. She enjoyed being able to practice her Spanish with the other Spanish students at the Universitat Pompeu Fabra, whom she still keeps in touch with.
Rachel is excited to be a peer advisor and share her experience and enthusiasm for studying abroad with other interested students. She hope that she can help other students find their passions and interests and pursue this incredible opportunity.
Monica Firmani '19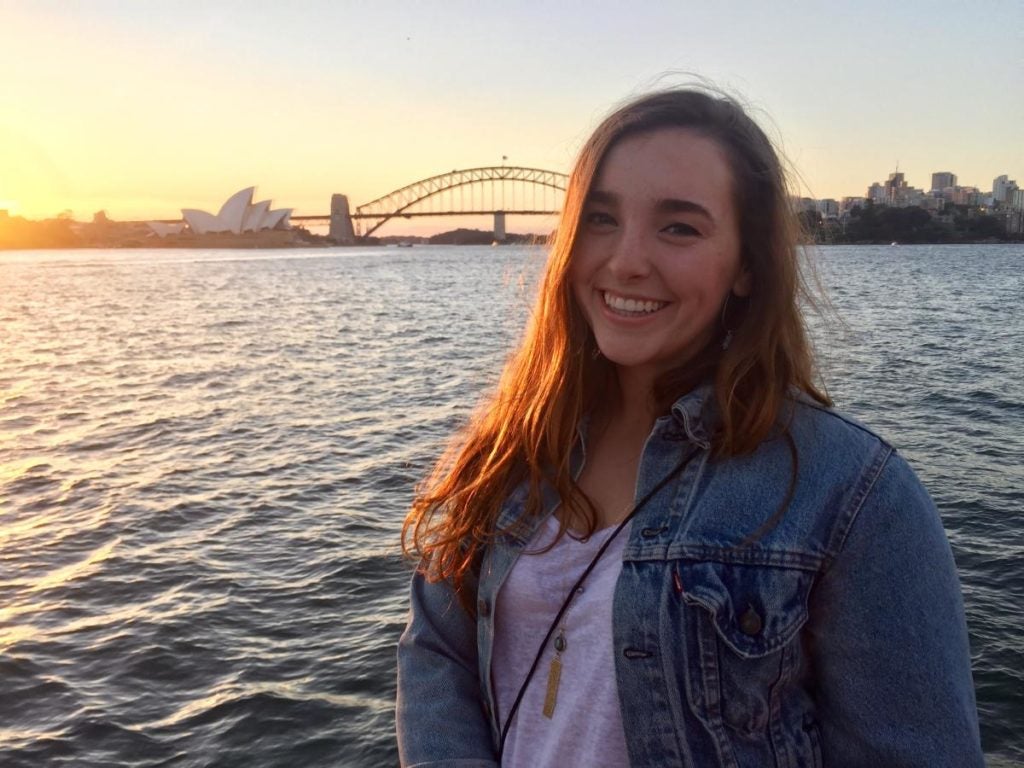 Monica is a senior in the MSB, majoring in Marketing and Management. She spent the fall of 2017 in Sydney, Australia at the University of Sydney, taking classes such as New Products Marketing and Australian History.
In her free time, she spent a commendable amount of time finding the perfect chai latte, and in addition to the various cafes she visited, Monica travelled to New Zealand, Tasmania, Cairns, Melbourne, and Brisbane. Some of the best experiences of her semester abroad were exploring new hikes along the east coast of Australia and learning how to surf.
Meredith Forsyth '19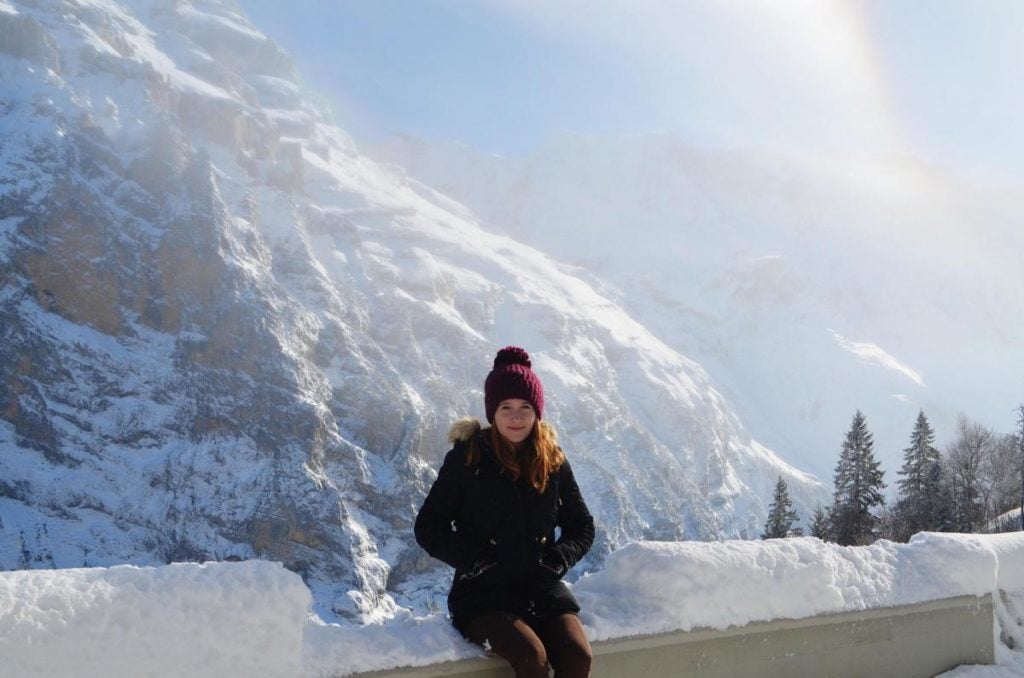 Meredith is a senior in the SFS studying International Politics with a concentration in International Law, Institutions & Ethics and a certificate in African Studies. She spent fall 2017 as an exchange student at the Geneva School of Diplomacy (GSD).
While abroad, she took classes on international security, public diplomacy, and law from professors with backgrounds ranging from former Swiss Ambassador to current pre-trial court judge at The Hague. Outside of the classroom, she learned so much by getting to know her fellow students and friends who hailed from each corner of the globe—from Kenya to Kyrgyzstan. Her happiest memories were made traveling with her friends through the beautiful Swiss Alps and eating her weight in fondue.
Meredith truly believes any Georgetown student can benefit immensely from a unique, immersive abroad experience. For her, being one of two Georgetown students in the program (and one of the few Americans at GSD) made her experience incredibly educational on both an academic and personal level. She would encourage anyone thinking about studying abroad to consider a unique opportunity like GSD!
Back on campus, Meredith is working as a fellow at Georgetown's Institute for Women, Peace and Security and plays on the women's Ultimate Frisbee team. When she's not taking classes or working at GIWPS, you can find her playing Frisbee on Copley Lawn with her teammates or cooking something yummy in her kitchen.
Allie Frei '19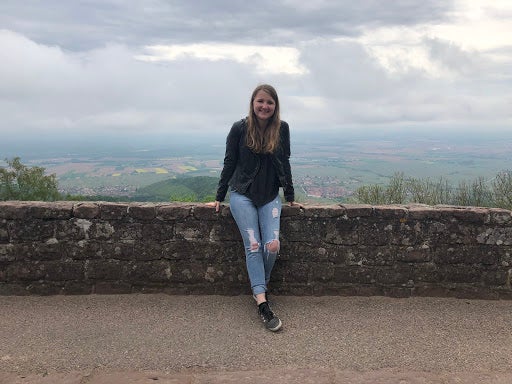 Allie is a senior majoring in Justice and Peace Studies and minoring in Psychology as well as Education, Inquiry, and Justice. She studied abroad in Brussels at the Université Libre de Bruxelles in Spring 2018. At the University, she took French, psychology, and sociology classes. Since Brussels is the capital of the European Union, she took a class about it, which included a trip to the European Parliament!
Outside of classroom, she spent her time exploring the city as well as the rest of Belgium (she suggests visiting Ghent and Bruges!) and eating endless amounts of chocolate, fries, and waffles! She attended music festivals and enjoyed the many parks around the city. She also had a lot of fun while travelling around Europe – she loved Austria and Budapest! She traveled by bus, train, and plane and took a ridiculous number of photos. She was the only Georgetown student in Belgium and she liked that she got to meet so many new people.
As an OGE Ambassador, she is excited to share her adventures, and encourage other students to study abroad.She is also available to provide guidance for the study abroad preparation process.
Evanthea Hammer '19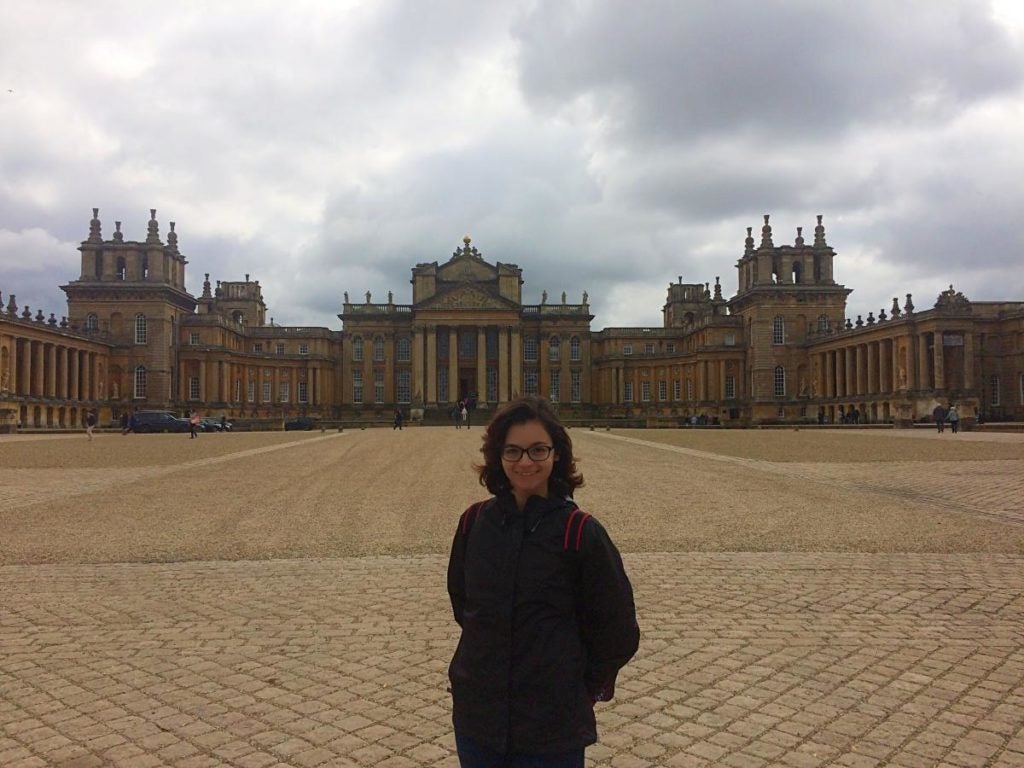 Evanthea is a senior in the College majoring in Art History and History, and pursuing a minor in Modern Greek. She spent the Fall 2017 semester in Bath, England. Evanthea undertook coursework in Greek and English history. She particularly enjoyed taking classes at Oxford University, touring medieval castles, and hiking in the lush English countryside.
As an OGE Ambassador, Evanthea hopes to inspire fellow students to choose ASE and provide assistance to those who need it when deciding whether or not (or where) to study abroad.
Megan Logan '19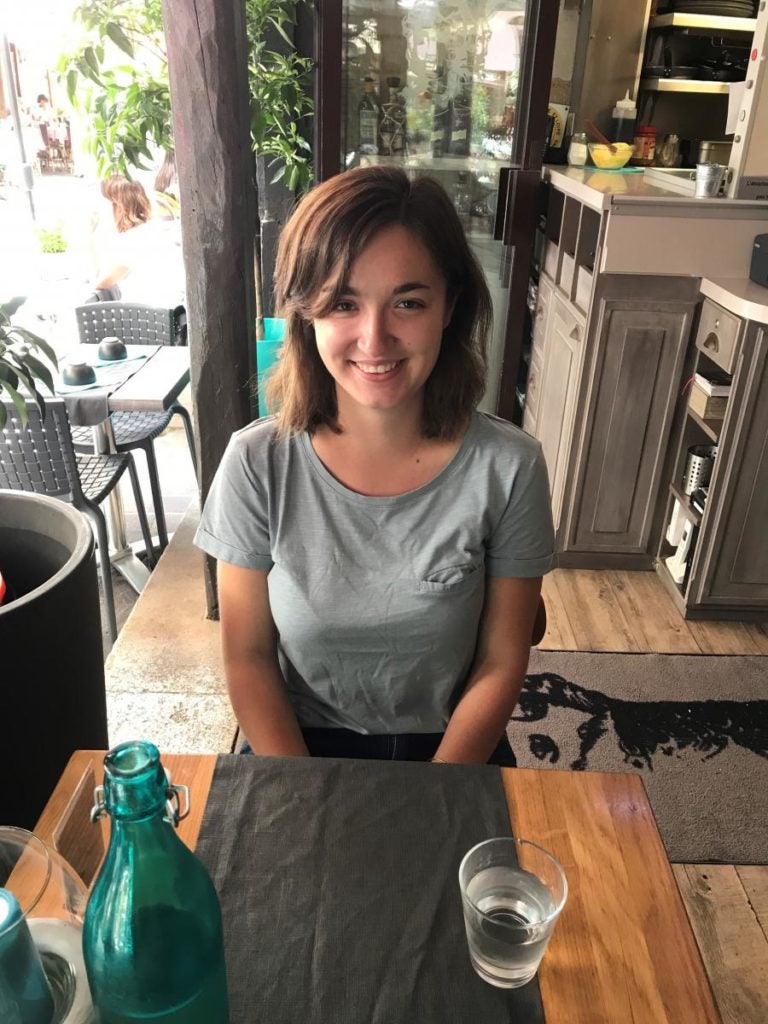 Megan is a senior in the MSB majoring in Finance and International Business and minoring in French. She studied abroad in Tours and Paris, France, during the summer of 2017. While abroad, Megan took classes on French language and culture, as well as French business classes which explored specific French companies and the French business world as a whole. One of Megan's favorite parts of the experience was interacting with her host families and gathering around family dinners for rich conversations.
Megan enjoyed the opportunity to be in Paris on Bastille Day. She was awed by the Eiffel tower fireworks display and light show that celebrated the holiday. Megan spent much of her free time strolling along the Seine, reading in the Jardin de Tuileries, and searching for the perfect macaroon.
Maggie McDermott '19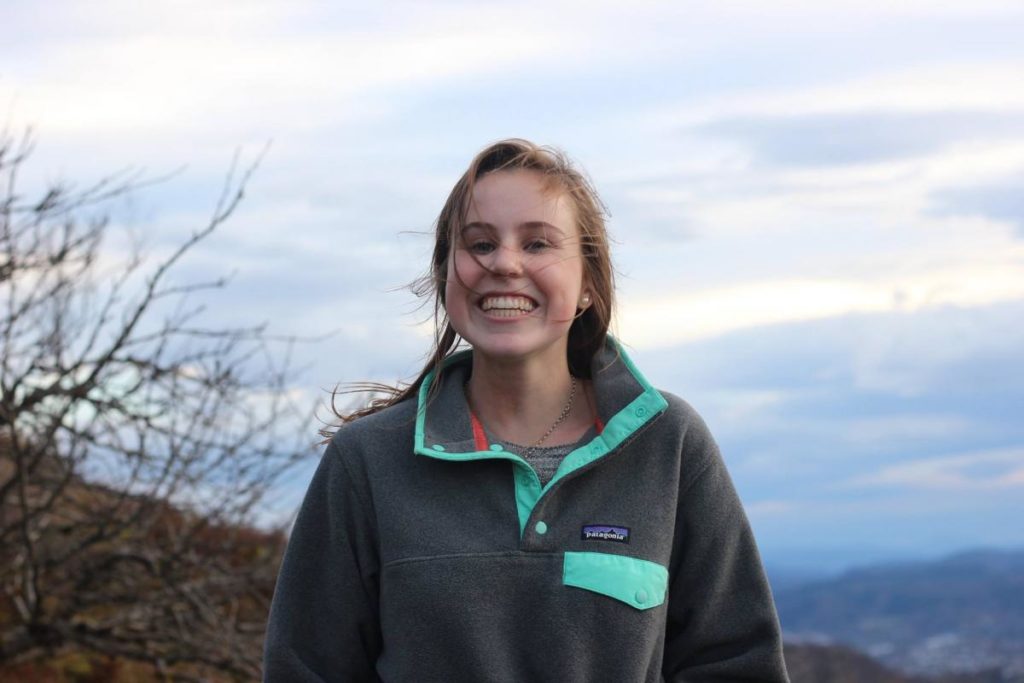 Maggie is a senior in the College majoring in Biology and minoring in Psychology. She spent her junior fall semester in Stockholm, Sweden with DIS — Study Abroad in Scandinavia. While abroad, Maggie took Swedish language classes, as well as biology courses that allowed her to get to know the Swedish healthcare system firsthand.
Outside of the classroom, Maggie spent the majority of her time outdoors — hiking weekly and exploring the many national parks only a bus ride outside the city. She also had the chance to pursue her love of running when she ran the Stockholm Half Marathon in September. In addition, she also enjoyed getting to know the city itself — always on the hunt for the best fika (Swedish coffee break) spots and exciting new museums.
As a OGE ambassador, Maggie is excited to share her experiences and encourage other Hoyas to push their boundaries and break the Georgetown bubble.
Kosi Ndukwe '19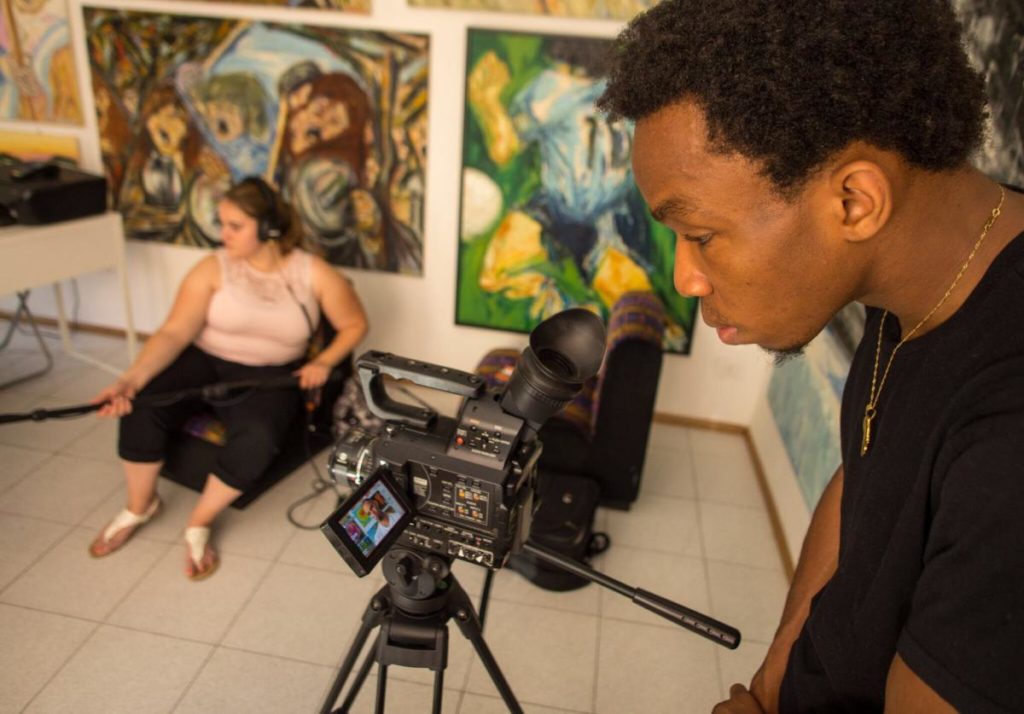 Kosi is a senior in the College majoring in Psychology and minoring in Computer Science. He studied abroad in the Summer of 2017 in Florence, Italy at Villa Le Balze where he took a film course about documentary filmmaking and Italian Realism.
Some of his fondest memories from his time abroad came from his interactions with people outside of the classroom. Kosi also enjoyed making his own documentary from start to finish: coming up with idea, meeting local people from Fiesole, recording, and editing the whole project. He learned there was more to pasta than just spaghetti; now he can't stop craving tagliatelle al ragu. Kosi was able to visit Barcelona and see many natural pieces of art. He got to hang out with locals from Fiesole his own age and he learned a lot from their culture. This summer was his first time being outside North America.
Shyla Prasad '20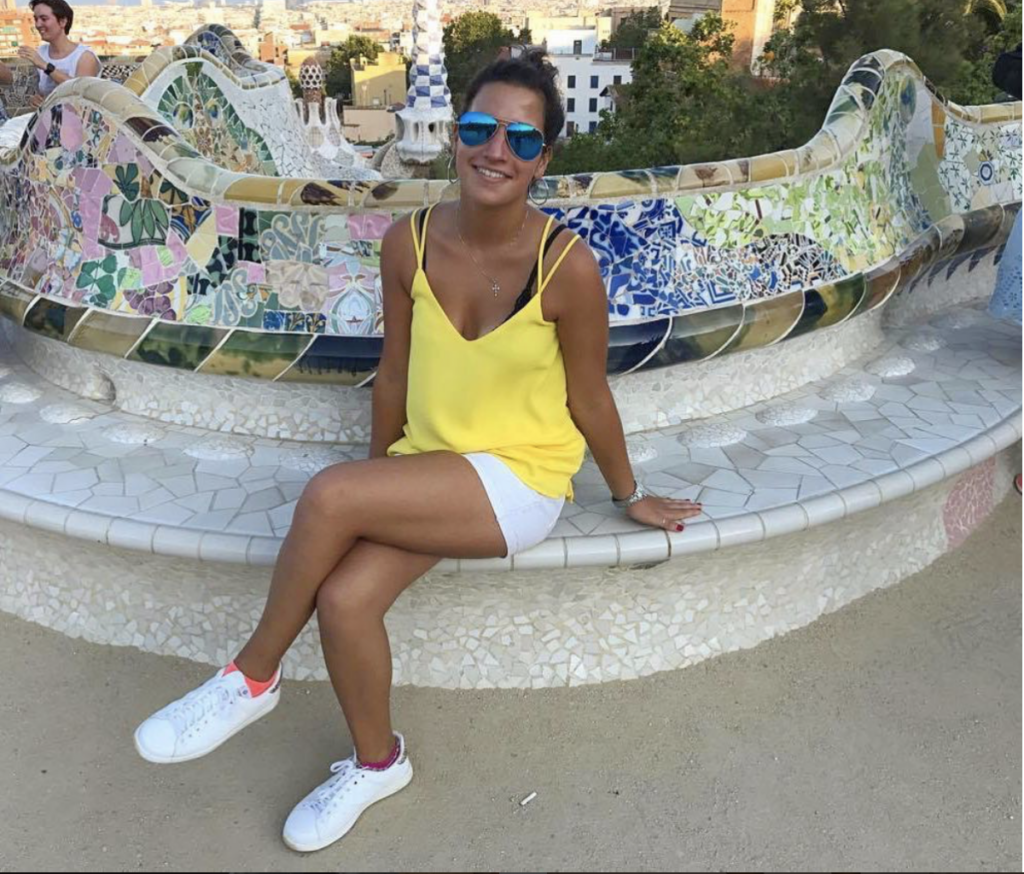 Shyla is a junior in the MSB thinking about double majoring in Finance and International Business as well as minoring in Spanish. The summer after her first year at Georgetown she participated in the Barcelona study abroad program. Abroad she greatly improved her Spanish skills while taking full-immersion classes in Art History, Advanced Business for Spanish, and History, Identity and Politics of Spain. These classes had final projects that required interaction with locals through personal interviews as well as email correspondences, which engaged Shyla even more in her work. Apart from the classroom, Shyla loved learning about the culture of the country though day trips and exploring the areas local eateries with friends.
Shyla considers her time abroad to be one of the most amazing and rewarding experiences of her life and she looks forward to sharing it with others and helping them find a program fitting for there by acting as a peer ambassador.
Hannah Schmidt '19
Hannah Schmidt is a senior in the MSB majoring in Marketing and Management, and minoring in German. She spent the Fall 2017 semester studying abroad in Sydney, Australia at the University of Sydney. During her time abroad, Hannah took courses in Theology, Marketing, Australian History, and International HR.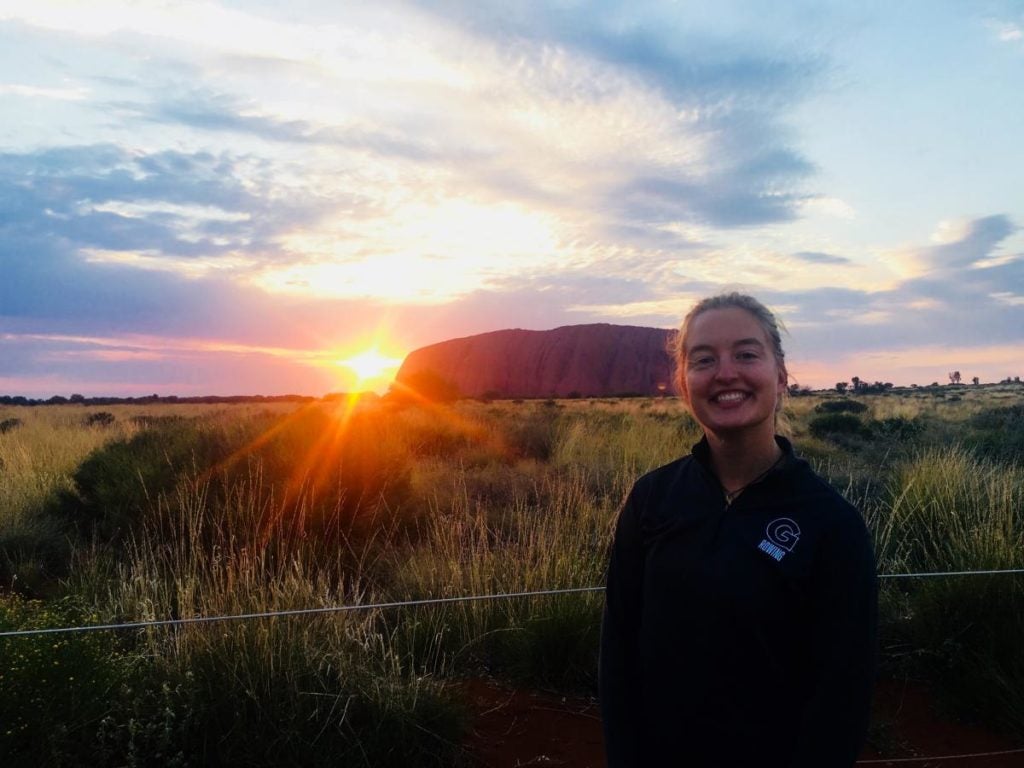 As a member of the Georgetown Lightweight Women's Rowing team, Hannah was able to get involved with Sydney Uni Boat Club and continue her rowing abroad. With the club, she trained for local racing, got to see the sun rise over the Harbor Bridge in the distance and made heaps of new mates!
On weekends, Hannah explored as much of Australia as possible to experience the culture and interact with the locals. She even made it over to New Zealand during mid-semester break and backpacked around the South Island, doing way too many crazy things for her mother's liking along the way. Hannah also ate an insane amount of pad thai while in Sydney, which she definitely has no regrets about.
As an Ambassador for the Office of Global Education, Hannah is keen to share her experience with other future study abroad students – and hopes that she will encourage them not to miss out on one of the most unforgettable experiences of their Georgetown story.
Sandra Silva '19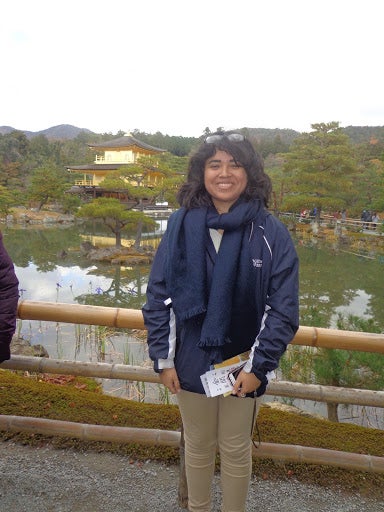 Sandra Silva is a senior in the College majoring in Japanese and Government. She studied abroad at Nanzan University in Nagoya, Japan during the Fall 2017 semester. While at Nanzan, Silva took advanced Japanese language courses, a calligraphy class, comparative social studies class, and a course in Japanese Foreign Policy.
On weekends, she took advantage of the thriving music scene by going to concerts of up and coming Japanese rock and pop bands. She also enjoyed traveling to some of Japan's major cities including Tokyo, Osaka, and Kyoto and trying local food.
She is excited to help assist and guide students in finding a great study abroad program.
Mia Silverio '19
Mia is a senior in the College majoring in Psychology and minoring in Spanish. She spent the best five and a half months of months of her life living in Buenos Aires, Argentina during fall semester 2017.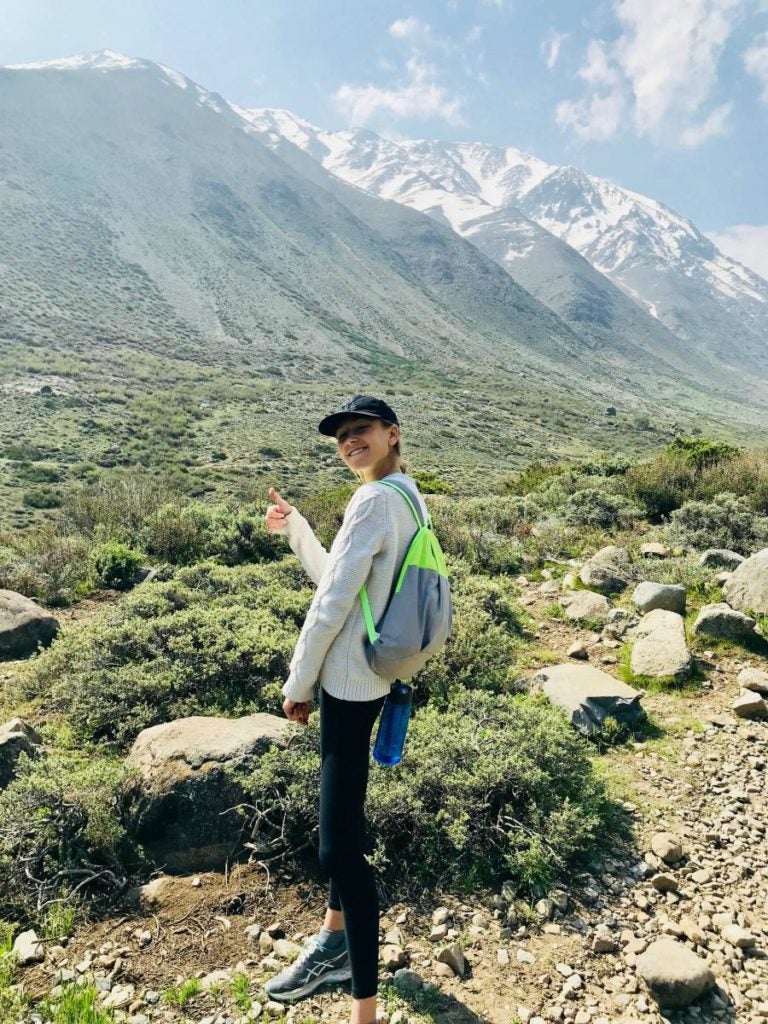 While abroad, Mia took classes in psychology, ethics, communications, and visual art at Universidad Catolica de Argentina, and Universidad de Buenos Aires. Of all the fascinating aspects of direct enrollment, Mia most enjoyed interacting with local students and observing the differences between American and Argentine pedagogical styles.
Outside of academics, Mia took full advantage of exploring Buenos Aires. She ran her first half-marathon, scouted out the best live music spots, volunteered as a coach for a local soccer team, and developed an unusual affinity for public transportation. She felt that one of the most important aspects of her experience was her wonderful host family. With them, she experienced an authentic outdoor barbeque, watched "foundational" Argentine talk shows, and explored the lesser-known stomping grounds of the rockers and the dreamers of Buenos Aires. She also spent time discovering Argentina's natural beauty through trips to Patagonia, Northern Argentina, and Chile.
Mia is excited to motivate other Georgetown students to study in Buenos Aires. She is eager to speak more about her experiences, and encourages any students with questions or concerns about the application, or about studying abroad in South America, to reach out.
Elizabeth Valiaveedan '19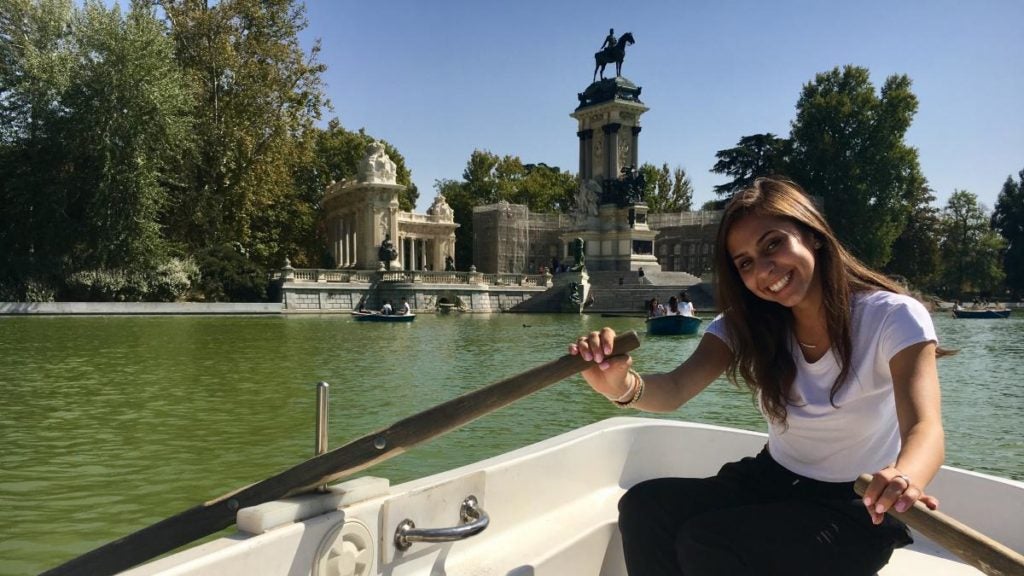 Elizabeth is a senior in the SFS studying International Politics with a minor in Spanish and a certificate in International Development. She spent the 2017 Fall semester abroad in Madrid, Spain studying at Universidad Pontificia Comillas. She was able to immerse herself in the Spanish culture and experience all that Madrid has to offer.
Besides exploring the city and all of its amazing museums, sights, and restaurants, she spent many weekends traveling around Spain and visiting other places in Europe. The semester was filled with learning new things, like how to cook paella, and visiting new places she had always dreamed of, from the Swiss Alps to the the city of Marrakech. As an ambassador, she hopes to be able to share her incredible experience and encourage other students to go abroad.
Brett Voyles '19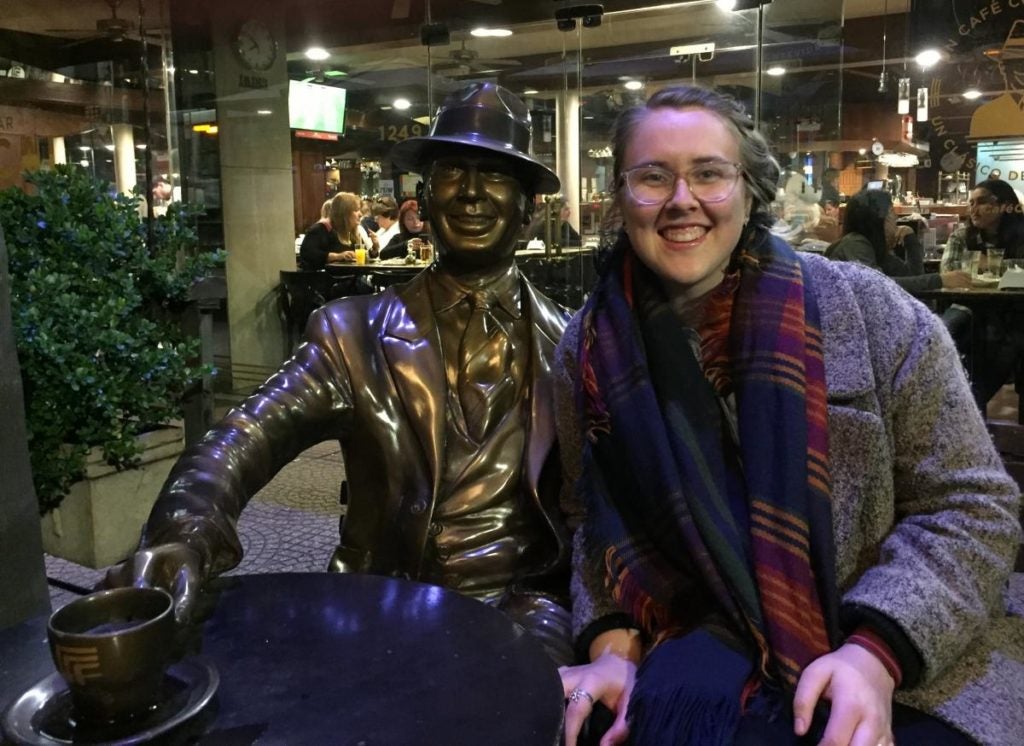 Brett is a senior in the SFS majoring in International History with a focus in 20th century Latin America and a minor in Spanish. She studied abroad in Montevideo, Uruguay in the Fall of 2017 at la Universidad de la República taking history and literature classes focused on the region.
Outside of class, Brett thoroughly enjoyed living with her host family. Daily merienda's (a late afternoon tea/coffee meal), 10 o'clock dinners and the casual sobremesa were the highlights that defined her time abroad. In fact, every 29th of the month she holds true to her Uruguayan tradition of eating gnocchi to bring her good luck in the month to come!
As an OGE Ambassador, she hopes to excite people to go to Latin America because it will change your life for the better. Besos and saludos forever!
Michael White '19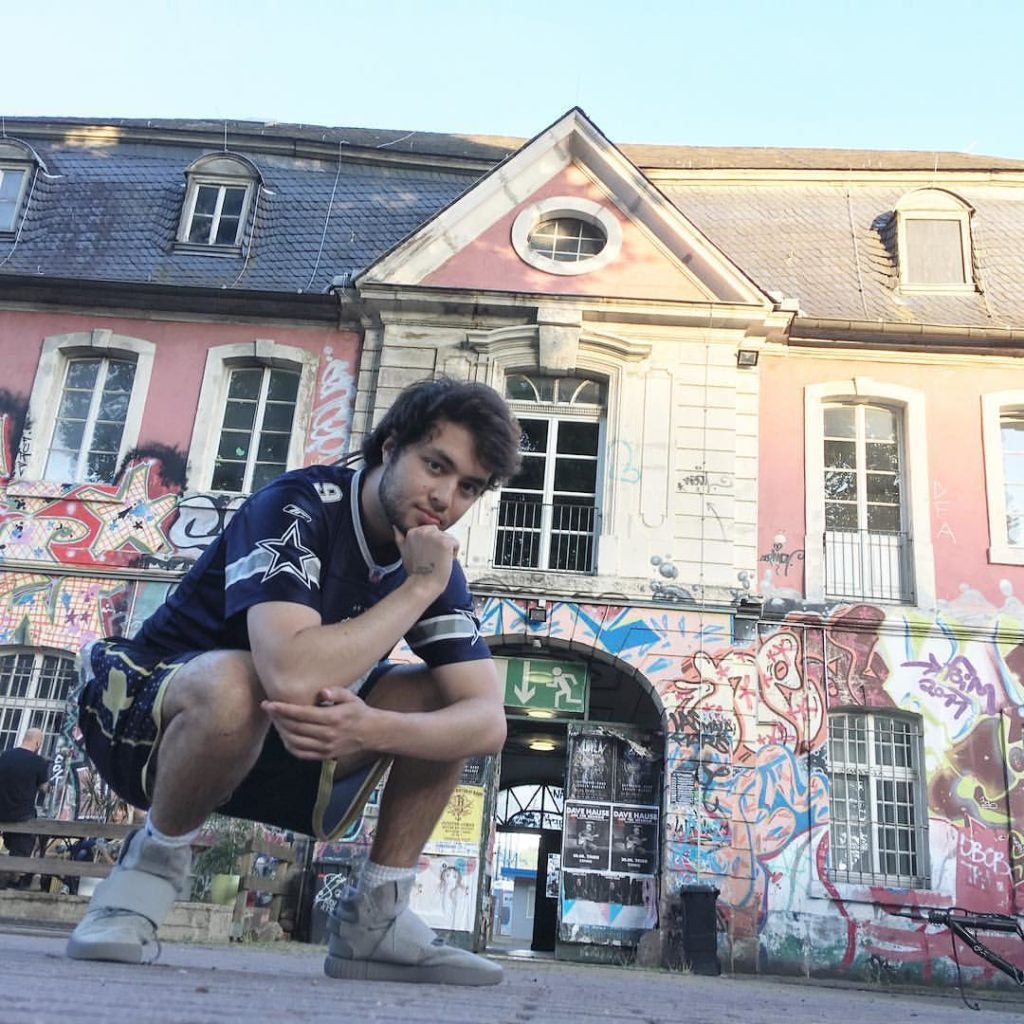 Michael is a senior in the College majoring in Linguistics and American Musical Culture and minoring in German. He studied abroad in the Summer of 2017 in Trier, Germany at Universität Trier. While he was abroad, he took an Intensive Advanced German course.
Michael spent his free time eating Turkish food and ice cream while practicing his German with the other students and the locals. On the weekends he would go running through his neighborhood or find German record shops. He spent afternoons practicing guitar with his host family and their neighbors. His program also granted him the opportunity to visit amazing places like Luxembourg and Karlsruhe. He also had the opportunity outside of his program to visit Cologne, Berlin and Paris, also taking the time to visit the Lindt Chocolate Museum as well as the Louvre. Michael practiced the art of using European transport by mastering the Trier bus system and the Deutsche Bahn for traveling to other cities and countries.
As an ambassador, Michael hopes to encourage students to explore unique study abroad options that work with any students' schedule and interests.